One of the world's most luxurious countries and home to everything from shopping malls full of gold, the world's tallest building and an artificial peninsula shaped like a palm tree. In our travel guide about Dubai you will find something for all visitors.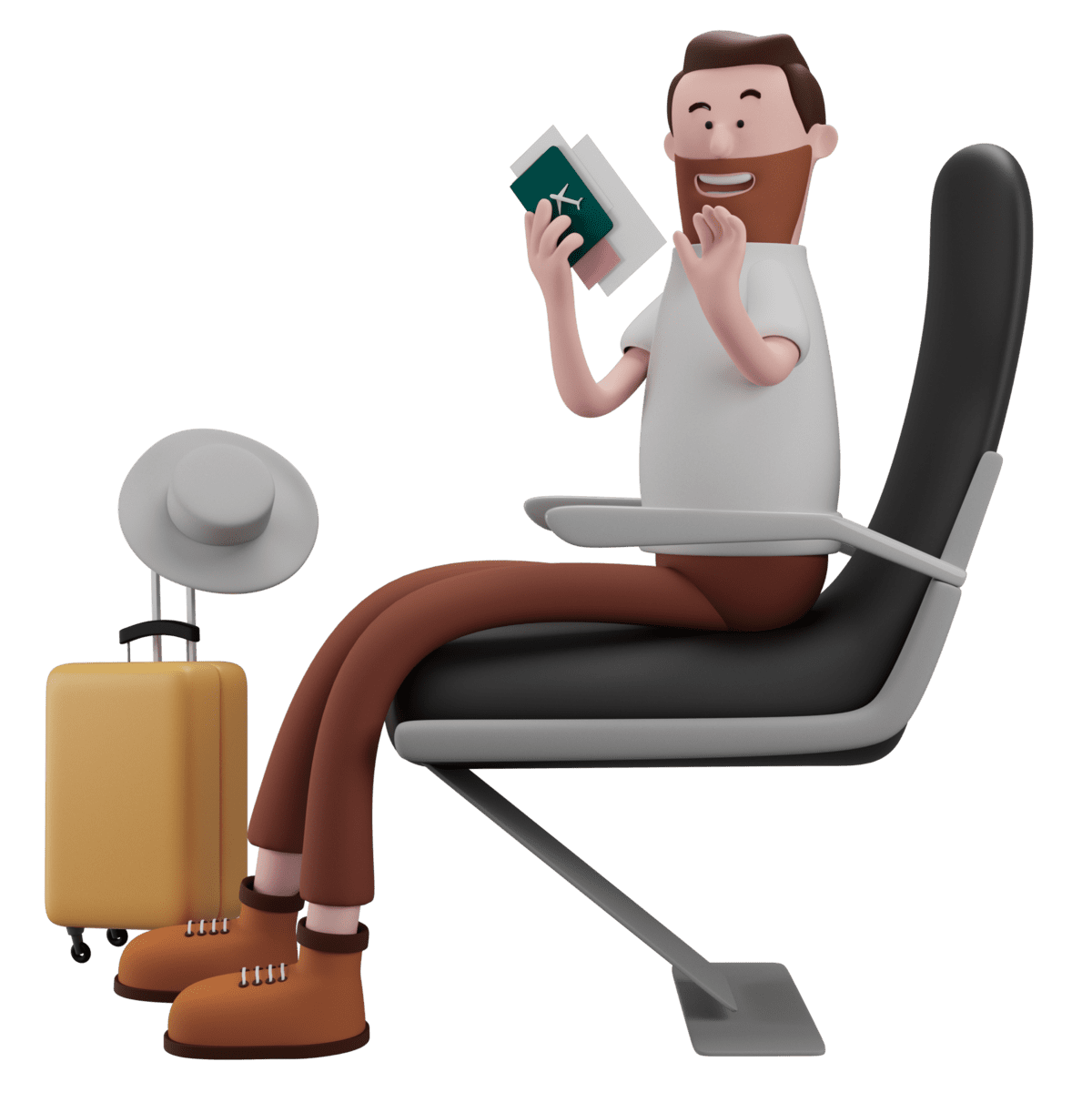 Visit the world's largest building, the Burj Khalifa. With its 828 meters, this unique building is ranked number 1 among the world's tallest buildings. 
The building is visible from all corners of the city but is easily visited from the Dubai Mall, which is adjacent to the building. 
Here you have the opportunity to go up the building and look out over the whole city. A unique and cheeky experience that is recommended to visit. Even the lift up is unique, you have to look for a faster and smoother lift experience!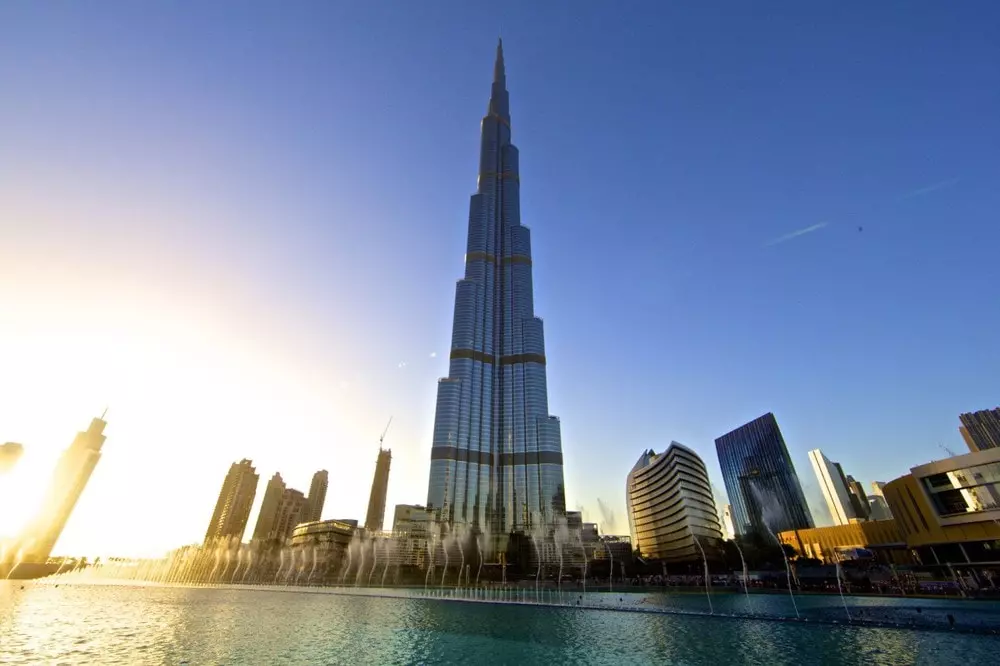 Dubai Marina is a luxurious harbor with expensive housing and a pleasant world-class atmosphere. The marina stretches a full 8 kilometers with cozy footbridges and walking loops to explore with the whole family.
Once there, you also have the opportunity to rent a yacht, ride a speedboat and enjoy a sunset dinner.
The man-made harbor is full of small beaches, luxurious boats and luxury as far as the eye can see. At the far end of the water there are also pleasant restaurants, cafes, shops and several outdoor seating areas. Take the opportunity to settle down and enjoy all the luxury Dubai and its marina have to offer.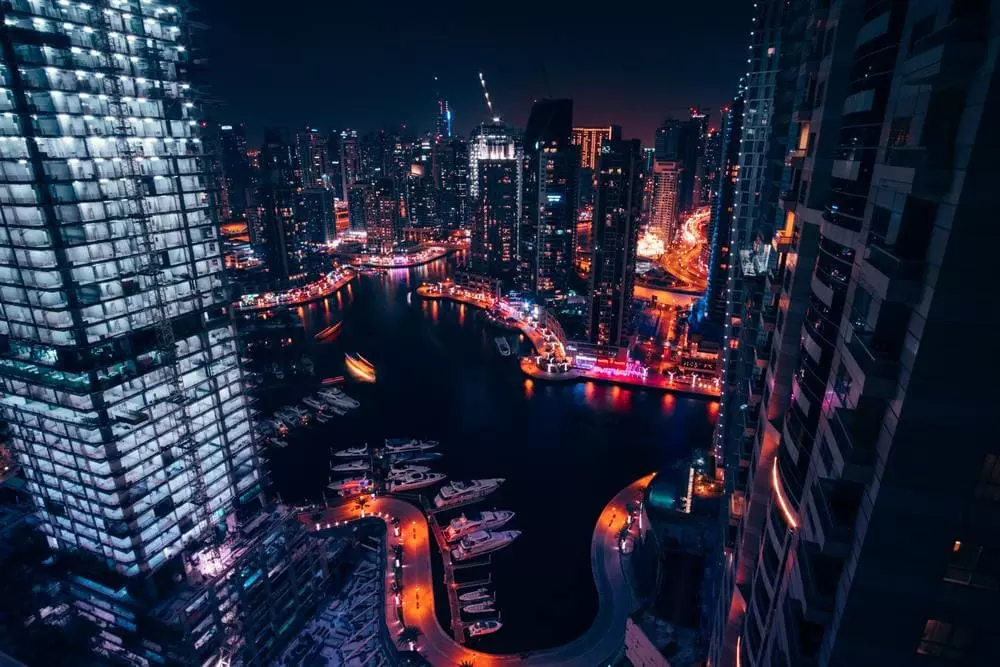 Home to over 1,200 stores and the world's largest indoor aquarium. The mall is so large that several brands have double if not triple identical stores. Shop around among all the world's luxury and design brands, exclusive watches, jewelry or visit one of the two Victoria's Secret stores. 
As mentioned, the shopping center has the world's largest indoor aquarium and is home to over 33,000 animals. Everything from small fish to rays and sharks.
In addition to its aquarium and all the shops, the shopping center offers numerous restaurants, a VR park, cinema and several smaller amusement parks for children.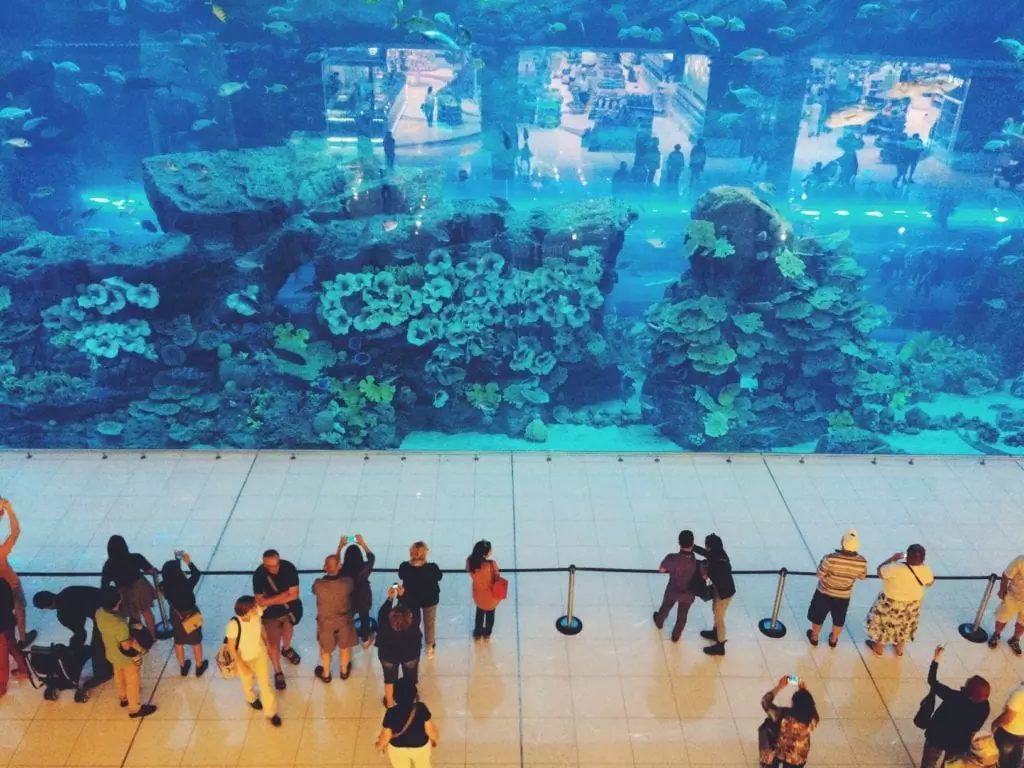 The first thing that comes to mind when you visit Dubai is probably not to lie on the beach and sunbathe all day when there is so much to see and experience. It is absolutely something that can be done. 
It is always warm and pleasant in both air and water. Take a rest day at the beach and enjoy the turquoise water and white sand.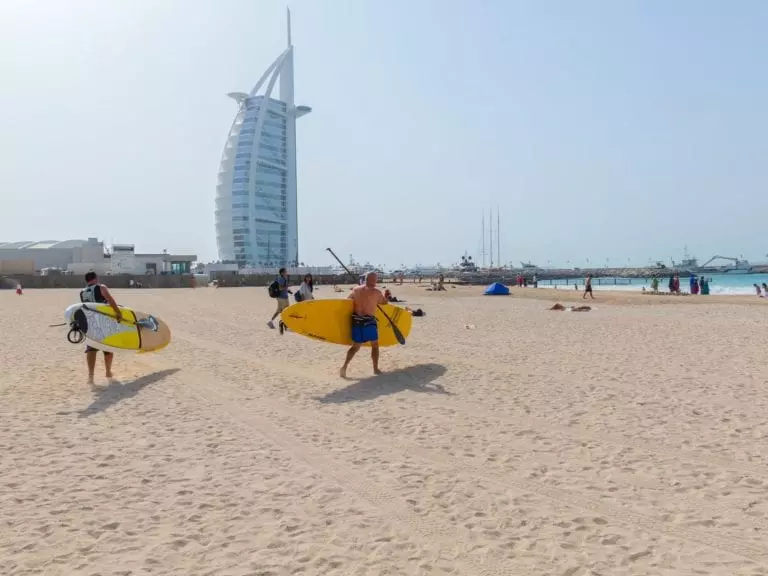 Dubai's most iconic luxury hotel and the world's only 7-star hotel. The rating goes to 5, but the hotel is considered something out of the ordinary.
The luxury hotel is located on an artificial island combined with the mainland with a large private beach, spa pool and restaurant with its own helipad.
The hotel has no regular rooms, only suites and offers the world's most expensive hotel stay. The price for the luxury suites sometimes exceeds SEK 150,000 per night, depending on the season.
Take the opportunity to book a dinner or a drink in the restaurant if your wallet allows. It is a fantastically luxurious and well-cared-for world-class experience.
The Dubai Fountain, in front of the Dubai Mall and Burj Khalifa, is the world's largest choreographed fountain system. Designed by the same company that constructed the fountain outside the Bellagio in Las Vegas.
The fountain consists of 600 lights and 50 colored projectors that shoot water 152 meters into the air. This water, light and music show is played on weekdays at 1:00 PM and 1:30 PM and every half hour between 6:00 PM and 10:00 PM. Holidays between 18:00-23:00.
Global Village is a theme park that combines the culture of 90 different countries from around the world. The park offers everything from food, entertainment and shopping from all the different countries.
Carnivals, shows and rides galore for the whole family. A park and amusement park that is highly recommended to visit!
Extra cozy during the evening.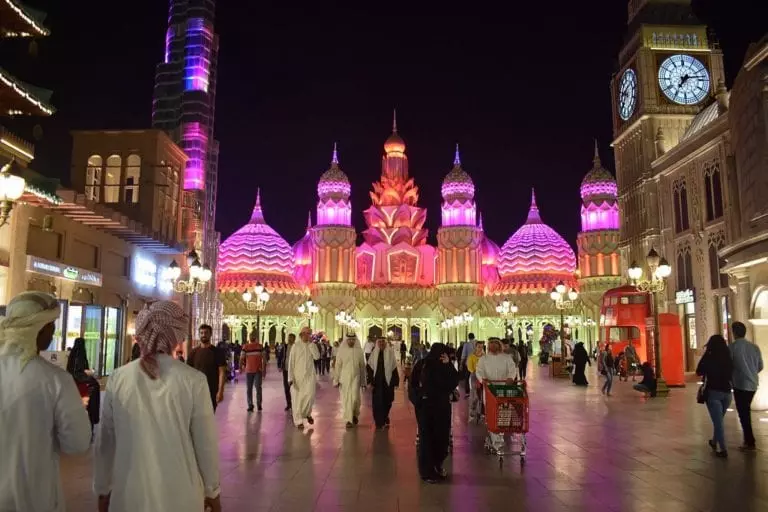 In the large shopping center Mall of the Emirates you will find Ski Dubai. A 22,500 square meter ski facility with a 400 meter long ski slope and a fully functional chair lift system. Indoor!
In this -2 degree environment, you can go skiing and snowboarding to sledding with the smaller children.
Prices vary but start from SEK 350 per person.
In addition to the ski facility, the mall has over 530 shops and restaurants as well as an ice rink for those who want to skate.
The fairly new but very popular picture frame in Zabeel Park, just outside of central Dubai, is something many tourists have recently started to add to their bucket list. Here you have the opportunity to go up in the frame and take part in the fantastic view of the park and the rest of Dubai. 
Once up in the picture frame, you will find a 50 meter long glass bridge that becomes transparent when you step on it!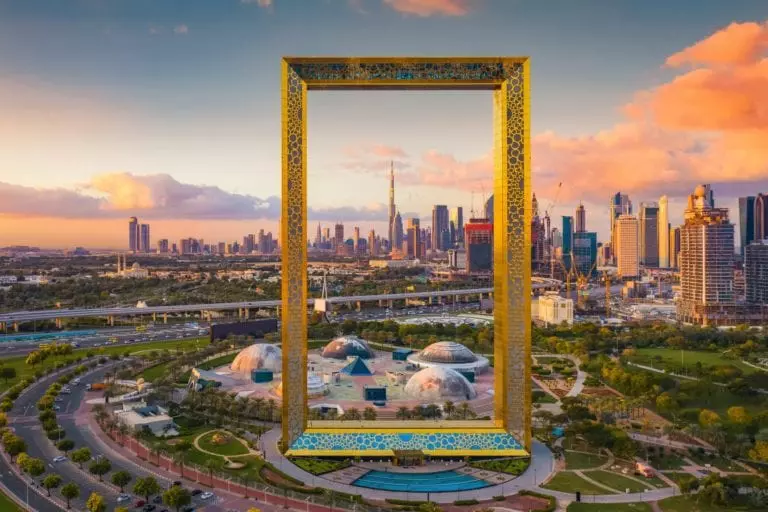 Explore the desert in Dubai with a Quad safari on the dunes. Prices vary from SEK 350 – 1,700 depending on the length of route and type of quadricycle you choose.
Most of the organizers in the area have an age limit on the larger quads. 250cc is usually without age limit, while 570cc is 15+ and 850cc is 18+.
Unfortunately, we do not cooperate with any organizer and cannot recommend a specific one. Please contact your hotel on site for the easiest booking and transport.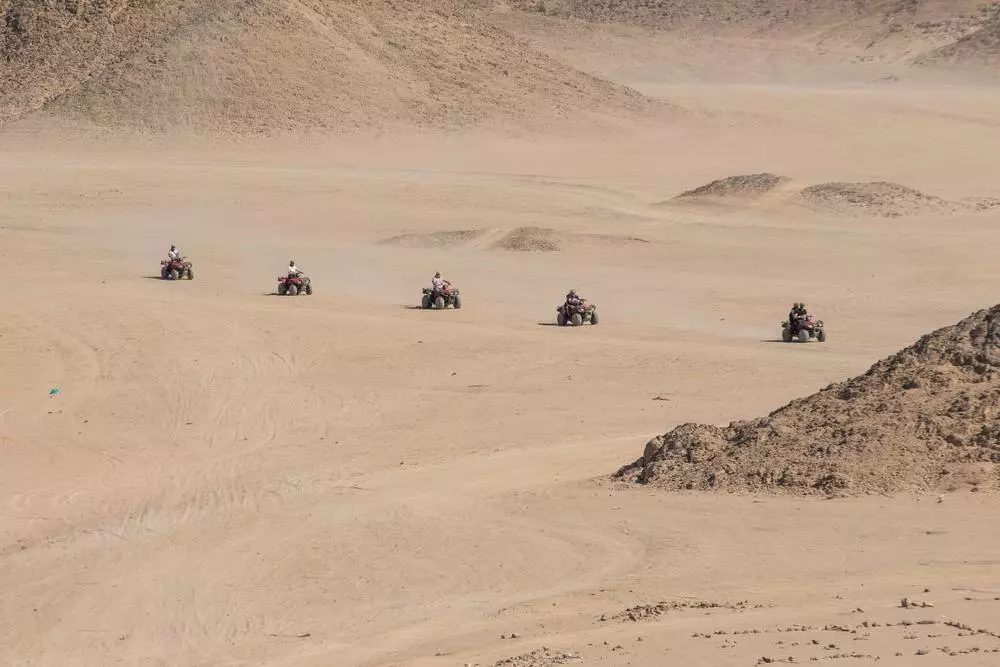 Experience the longest camel safari with all of Dubai's sand dunes. Most organizers also offer slightly larger tours with a show and buffet baked into the price. Some also offer transport, fire shows, sandboarding and various types of drinks during the day.
Unfortunately, we do not cooperate with any organizer and cannot recommend a specific one. Please contact your hotel on site for the easiest booking and transport.
Camel and quad safari are just two of the many types of adventure that can be had in the desert. For those looking for a more fast-paced adventure, there are lobster safaris, buggy safaris and car safaris. These can be tried on during both morning and evening, both unique in their own way and with their own touch.
Dragon Mart is a dragon-shaped shopping center just outside the city. The mall mimics a Chinese dragon with a long tail, filled with shops. Here you can shop for everything from small items to clothes, white goods and furniture. You heard right, white goods and furniture!
This is a simpler and cheaper department store for those who want to get away from the big city for a couple of hours.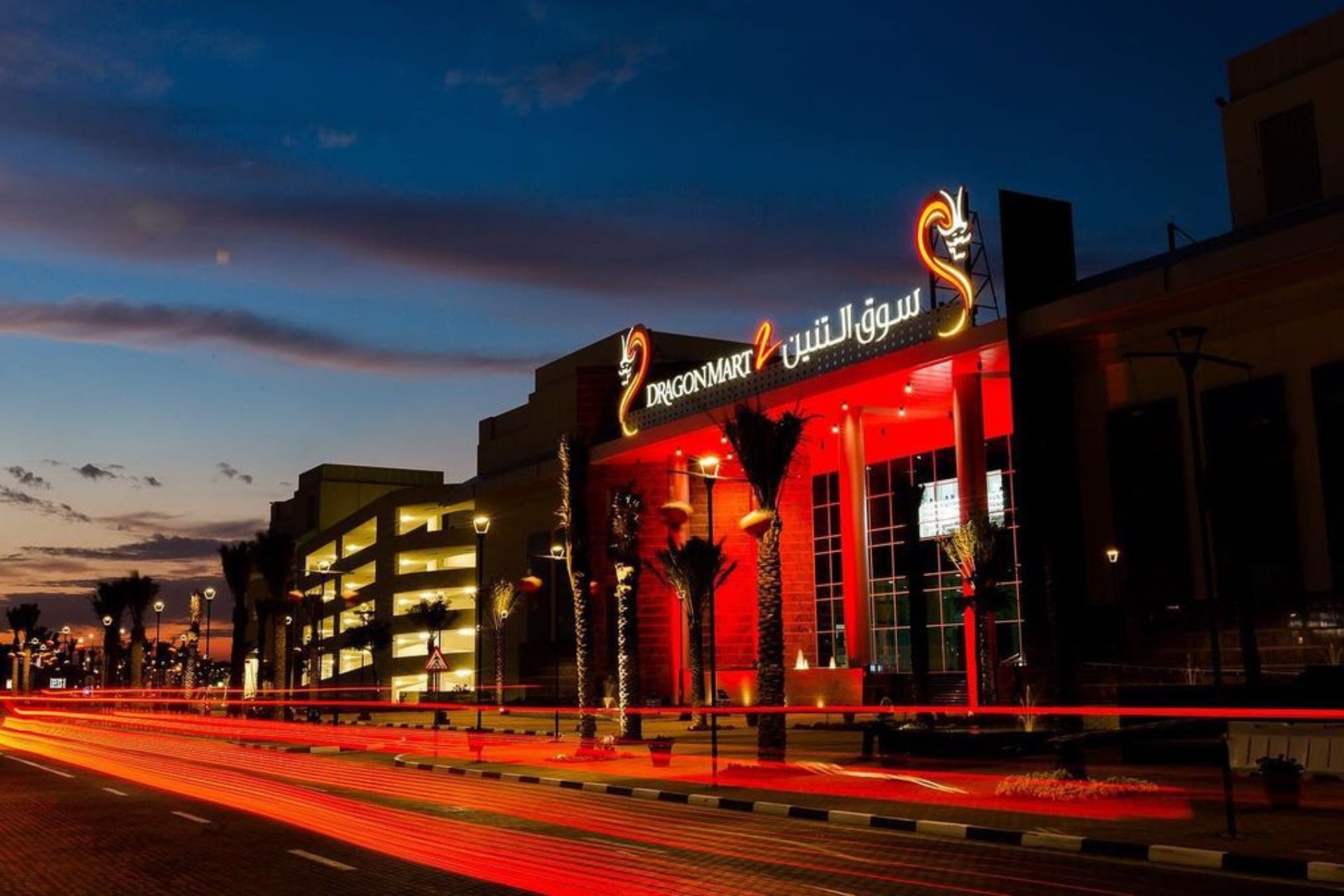 Madinat Jumeirah is a mini-city in Dubai and teems with five-star hotels, restaurants and beautiful promenades. Since the area is classified as a hotel, most restaurants serve alcoholic beverages unlike most other restaurants in the city.
The area extends over 40 hectares and consists of the 3 hotels Jumeirah al Qasr, Jumeirah Mina A'Salam and Jumeirah Al Naseem together with 29 summer houses and over 50 restaurants and bars.
Guests have the opportunity to take part in various water sports along a 2 kilometer long private beach. For those who do not want to swim and want to see more of the area, a boat trip along the 5 kilometer long canal is recommended. One of these boats stops at Souk Madinat, a local traditional bazaar. Here you will find everything from jewellery, spices and incense to restaurants and larger shops.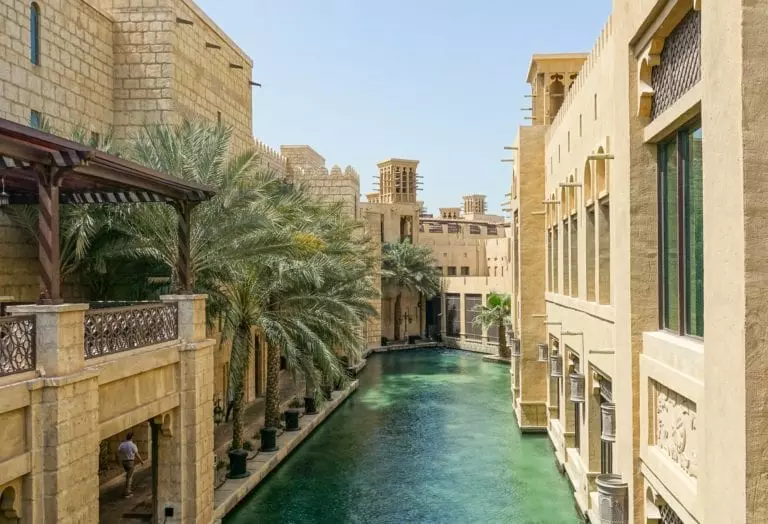 Skydive Dubai is the company that takes you up over beautiful The Palm with a plane and then tandem jumps out. A fantastically beautiful and adrenaline-filled activity for those who dare and want to tick it off their bucket list.
Experienced jumpers have the opportunity to jump themselves with different activities on the way down with two different drop zones. 
If you are interested in learning to jump yourself, Skydive Dubai also offers training in different stages. The training ends with a separate USPA license.
Atlantis The Palm is a hotel at the far end of the artificial sand palm The Palm and has that little something extra. The hotel is right on the beach, but in addition to its beautiful private beach, it also has several pools, tennis courts, arcades, bowling alleys, an entertainment center, a surf pool, gym and a large spa facility.
The hotel also has a large aquarium that can be visited by both hotel residents and other guests. The lost chambers aquarium has something for everyone and has its own bucket-list concept where, among other things, they let their guests dive with and feed sharks.
The entire hotel has a unique style that mimics the waterland of Atlantis. An unforgettable experience for the whole family.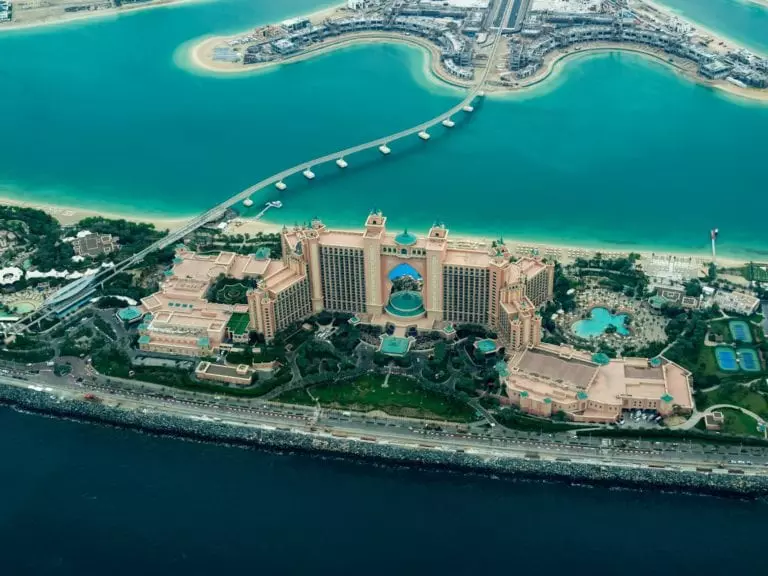 The Palm Jumeirah is home to some of Dubai's most luxurious holiday resorts and facilities. From above, the artificial island looks like a palm tree.
Take the opportunity to parachute out over the world-unique palm or take a boat around the palm and enjoy all the luxuries of the sea.
Popular among tourists is to sit at the Club Vista Mare pier and look out over the bay and enjoy good food at one of the seven restaurants the pier has to offer.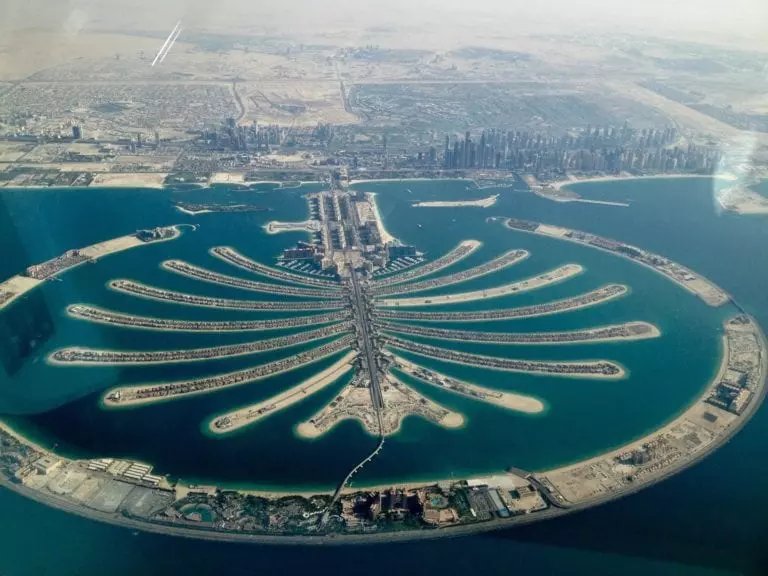 The economy in Dubai is very strong which in turn leads to high salaries and many rich people. This has created a large sports car market in the city and exotic car shops are popping up in droves. 
If you have a big car and interest in vehicles, we strongly recommend a visit to one of the Al Ain Class Motors stores or Exotic Cars Dubai. Their car showrooms are full of Bugatti, Koenigsegg, McLaren, Ferrari and Lamborghini, among others.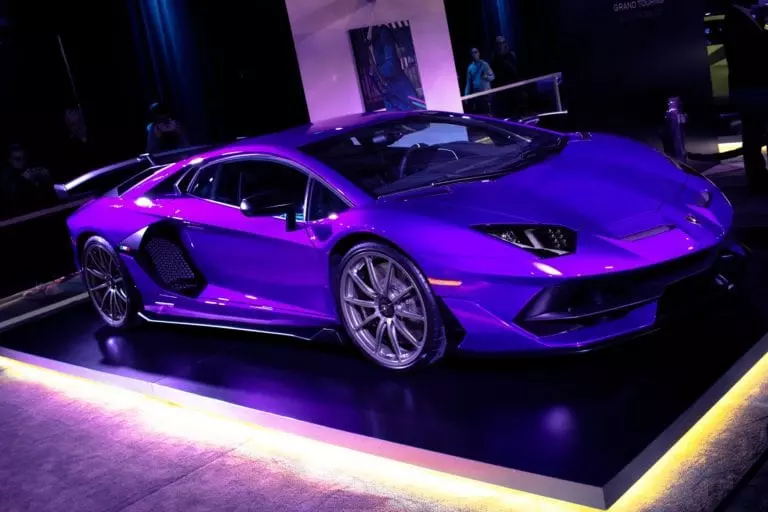 Dubai Gold Soak is a traditional market in the Deira area. The souk consists of over 380 different jewelery and gold dealers.
You can hardly believe your eyes when you enter. Gold as far as the eye can see and in all its forms. Here you can buy everything from small jewelery to underwear completely in gold.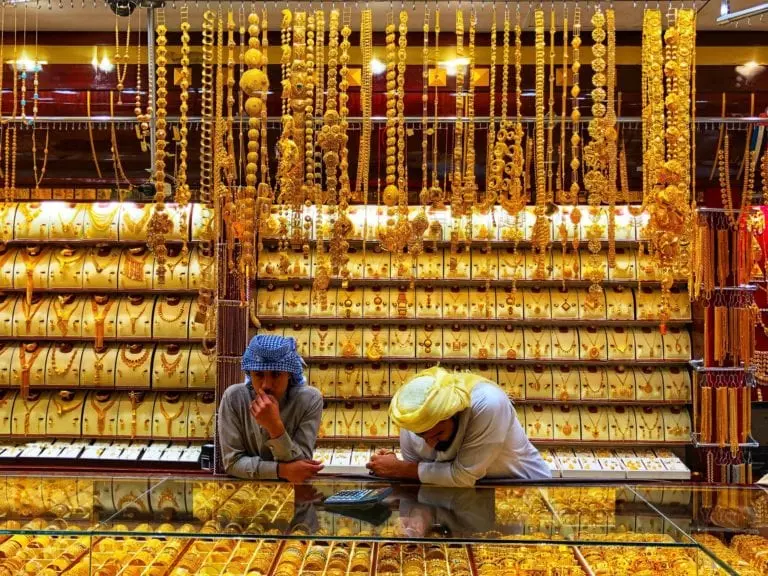 Karama Market is a market just outside of central Dubai, in the area of ​​the same name. Not as luxurious and much simpler than the rest of Dubai. 
Here you will mostly find copies of branded bags, watches, clothes and other branded accessories at low prices.
Maybe not the first thing you think of visiting when you go to Dubai, but certainly a cozy market to visit for those who have a day to spare. Reminiscent of the typical shopping streets in Turkey and other similar destinations.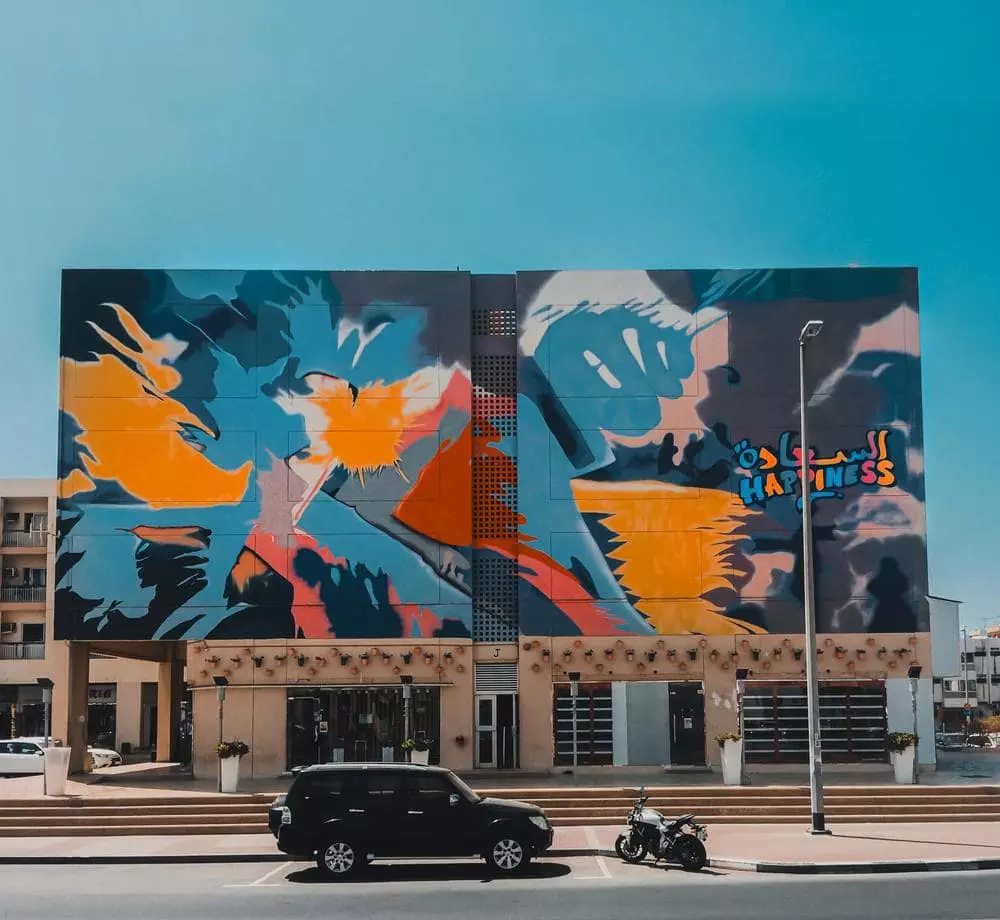 Ferrari World Abu Dhabi is approximately 1.5 hours' drive from Dubai and was voted the Middle East's best tourist attraction in 2018. A perfect all-day excursion for the whole family.
Ride the world's fastest roller coaster, Formula Rossa, which reaches its top speed of 240 km/h in 5 seconds!
In addition to all the rides in the F1 theme, the park offers a 3D cinema, good food and a sports car museum. 
Once there, you can take the opportunity to buy 3 Ferraris and pay for 2. A great deal for visitors with a thick wallet. Just one of many offers you only come across in the UAE.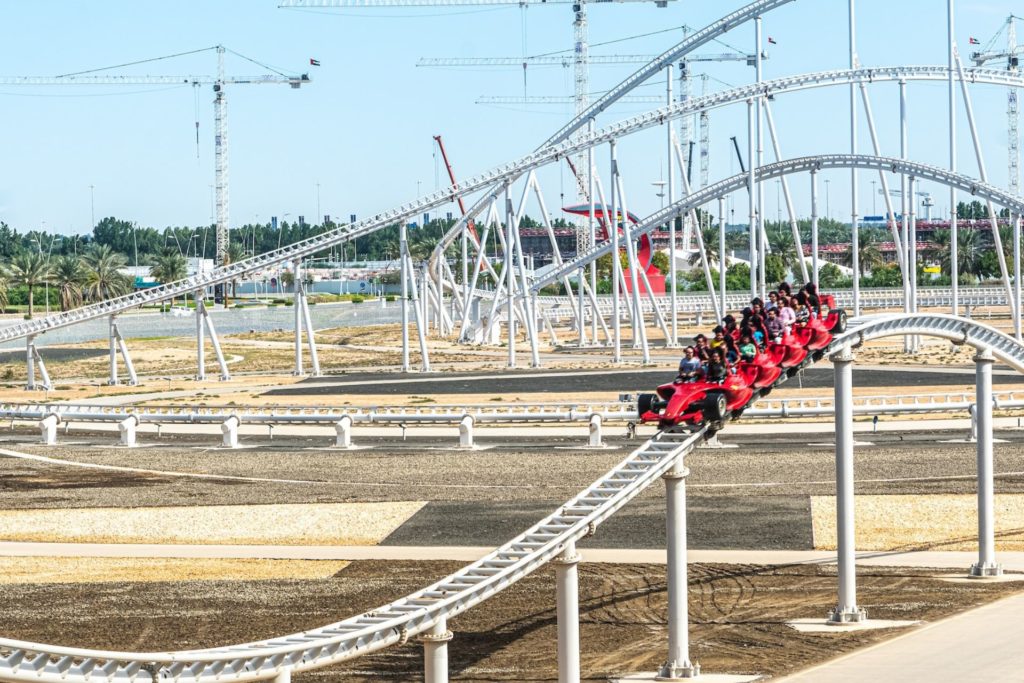 The country's largest mosque and holds 41,000 people. The building was completed in 2007 and covers a full 12 hectares.
The mosque consists of a larger prayer hall that holds 7,500 people and two slightly smaller ones that hold 1,500 people each.
Take a full-day excursion from Dubai and visit one of the world's most beautiful buildings.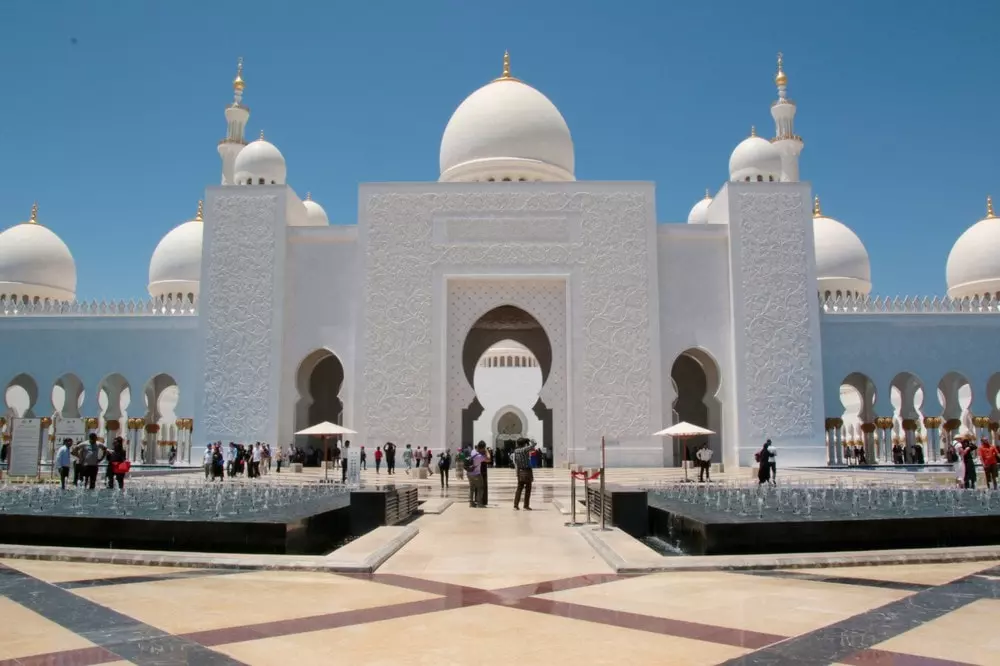 Like its sister museum in Paris, the Louvre Abu Dhabi does not need a direct presentation. One of the world's most exclusive and talked-about museums has been open to visitors on the Saadiyat Island peninsula since 2018.
Stroll around world-class art and other historical objects in this beautiful museum.