Booking a cruise is something that differs from the usual type of travel, but in a positive way. You usually visit one city per day and move between cities and countries while sleeping. Experience a fantastic day in Barcelona, ​​Spain and wake up in Rome, Italy the next day for new adventures and activities. You can usually book tours and activities when you go ashore, but most people choose to get around and experience each destination on their own. Timetables for each cruise are available in connection with boarding. 
The time you have to spend ashore each day varies from cruise to cruise and the distance to the next destination. If the ship is to be moved far during the night, this can result in you only being ashore between 09:00 – 15:00 while other days leave you ashore between 07:30 – 18:00. Disembarkation is not a requirement, however, you are more than welcome to stay and enjoy the whole day on the cruise ship and enjoy all its amenities. The same applies if you choose to return to the ship earlier.
Most ships hold shows, musicals and other attractions every night. However, be sure to try to book some shows on the first day, as they will be booked quickly. The boats' activities, shows and spa areas vary from boat to boat and between the different actors. However, most boats usually follow the same theme with free food, free shows and snacks. 
Larger boats such as Harmony of the Seas from Royal Caribbean have their own cinema, skating shows, several pools and whirlpools, ice cream parlor, luxury restaurants, bungee jumping, surfing machines, casino, arcade games, shopping center and laser tag on board. All for free, except for a few À la carte restaurants. 
Breakfast, snack bars, buffet and 3-course meals in the main dining room are always included in the price and allow you to pick up as much food as you want, whenever you want. Alcohol packages can be purchased on site for those who want to expand their beverage package to all-inclusive.
A popular choice for those who do not want to fly too far. These cruises usually depart from Barcelona and take you to Spain, Italy, France and other destinations along Europe's west coast. Most book a week and during this time have time to visit up to five destinations. 
Europe tops the list of attractions with its rich history, which in turn attracts tourists from all over the world. Enjoy colorful buildings, historic buildings, ruins and stunning scenery during your stay.
Asia offers a plethora of cruise routes and often combines slightly larger countries for a longer period of time. However, note that the distances are longer which can result in fewer days ashore and more time spent on the ships. This is rarely a negative thing, as the boats are as big as a shopping center and have everything between heaven and earth.
Experience the great city of Tokyo, the fantastic sights of Hong Kong, Thai Bangkok or cool off on the beach in Vietnam. These are just a few of all the destinations you have the opportunity to visit. Asia cruises are guaranteed to have something for everyone and offer a change of scenery from the rest of the cruises.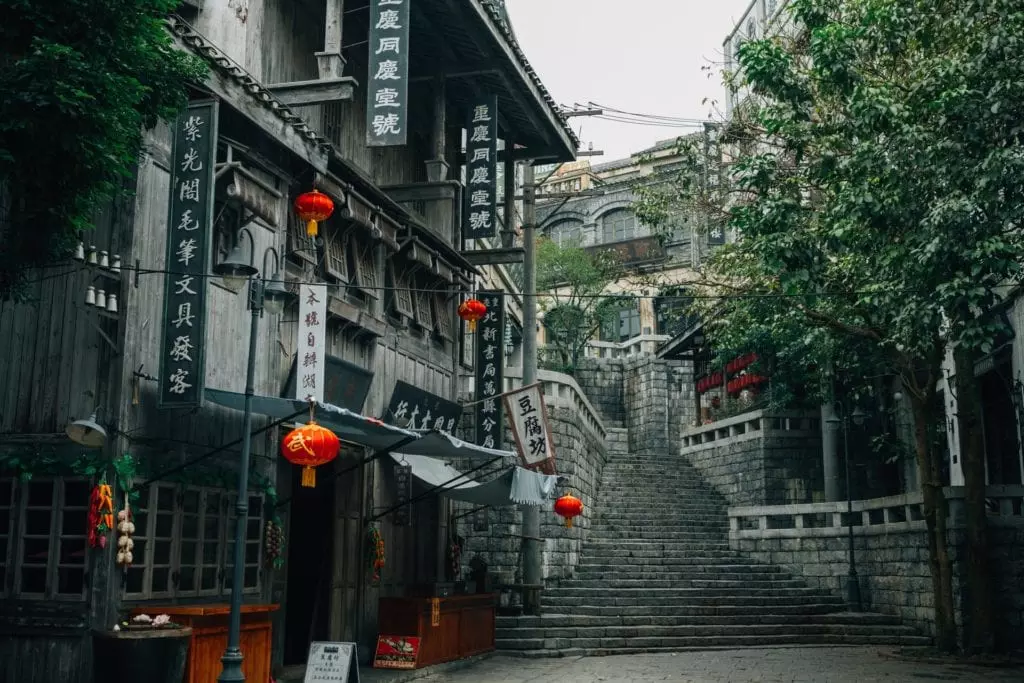 Explore the Arab Emirates and the luxurious lifestyle that Dubai, Abu Dhabi and the rest of the Arab Emirates have to offer. Enjoy world-class restaurants and shopping centers or head out into the desert for camel, quads or jeep safaris.
Explore some of the world's most beautiful beaches during your time in the Caribbean and the Bahamas. Here you are usually moved between different paradise islands full of adventures, sights and beautiful beaches. Relax on the beach, go out fishing, try diving and snorkeling at coral reefs or go out into the rainforest for zip-line riding. These are just some of the hundreds of activities the Caribbean has to offer.
Cruises to the southern Caribbean usually depart from San Juan, Puerto Rico. Western Caribbean from Florida Ports and Galveston, Texas. Eastern Caribbean from Florida and Baltimore, Maryland.
The eastern part of the Caribbean is most common to visit for those who want to catch up with several stops because all islands and stops are much denser and closer to each other, unlike the western Caribbean which has a few more days at sea. All types of cruises in the Caribbean are good, no matter which route you choose and all offer roughly the same range with a few exceptions.
The weather is always good and the population is very welcoming on every island. This makes the Caribbean the most common and most appreciated cruise option.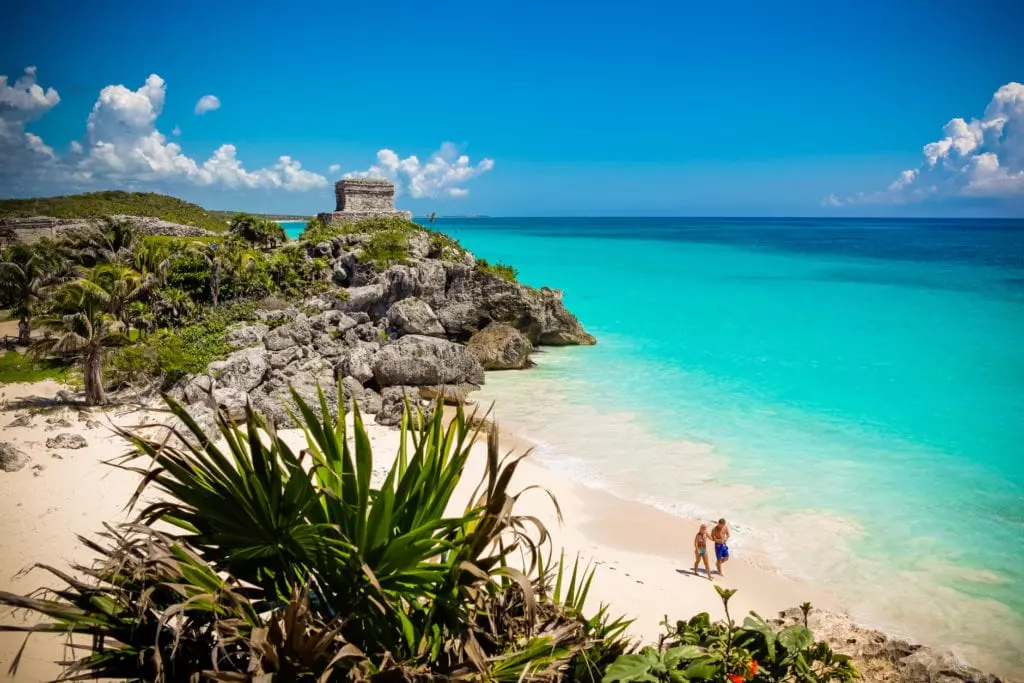 Alaska is a destination that few get to experience, but that everyone deserves to experience at least once in their lifetime. Alaska has lots of different tours and offers a wildlife full of wildlife, glaciers and amazing sights. Here you have the opportunity to encounter different types of bears, whales, lynx, killer whales and lots of other unusual animals. An adventure in nature you will never forget!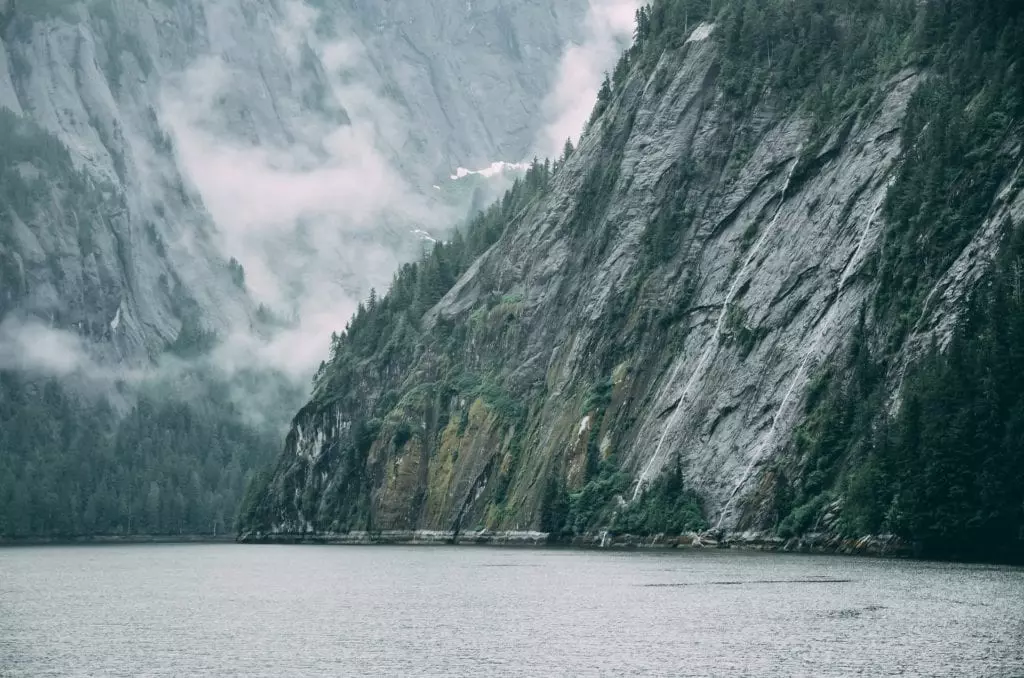 Make your way up to ice-cold Svalbard in northern Norway and take part in a world-unique polar bear safari, ride a husky sled and try everything else that this snow paradise has to offer.
It is not uncommon to see polar bears, walruses and blue whales on several occasions during your stay.
The ships are often of the model smaller and can accommodate up to 50 guests, however, these boats are modern and equipped with everything you expect.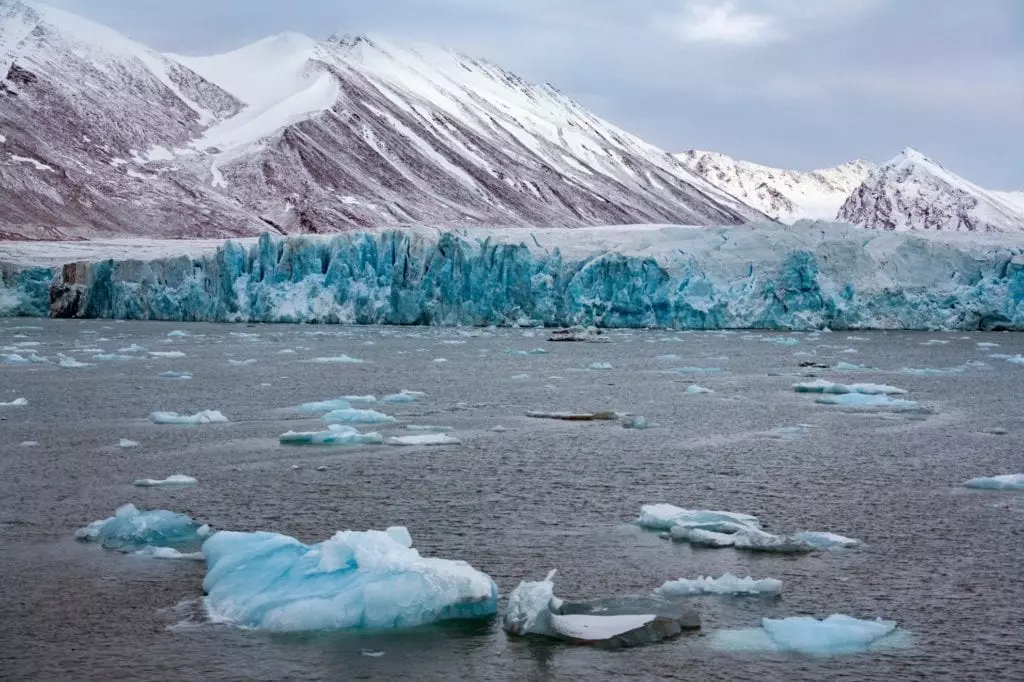 Swim with sea turtles and dolphins or dive among tropical fish in the southern part of the Pacific Ocean, also called Oceania. Take part in the culture on the "other side of the world" and visit New Zealand, Australia and all they have to offer.
From Sweden, this cruise starts and ends furthest from us, but is certainly worth its travel time.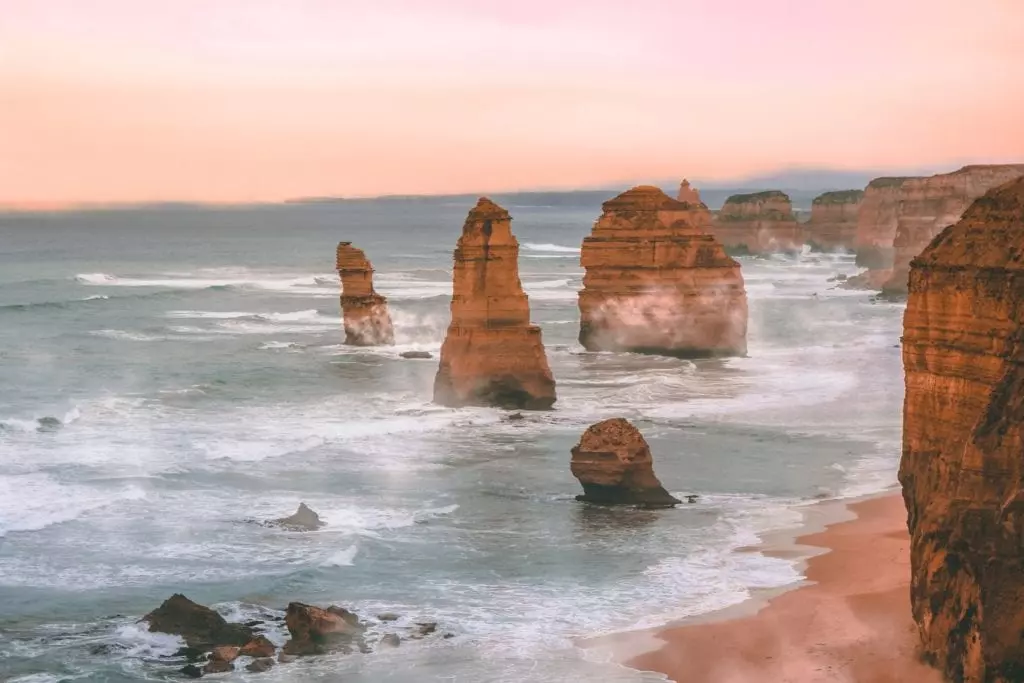 Ride from coast to coast with spectacular stops along the way. Take in tropical Hawaii, Canada's wonderful nature, the west coast of California and then on to New England. Here you have different and unique stops every day with everything from surfing to beer tasting in San Diego.
On the island of Saint Martin in the Caribbean you will find the beach everyone is talking about. Here, the planes land right next to the beach, which has become a major tourist attraction. If you visit Sant Martin, a visit to Maho Beach is a must!
The beach is very popular with photographers and aviation fans.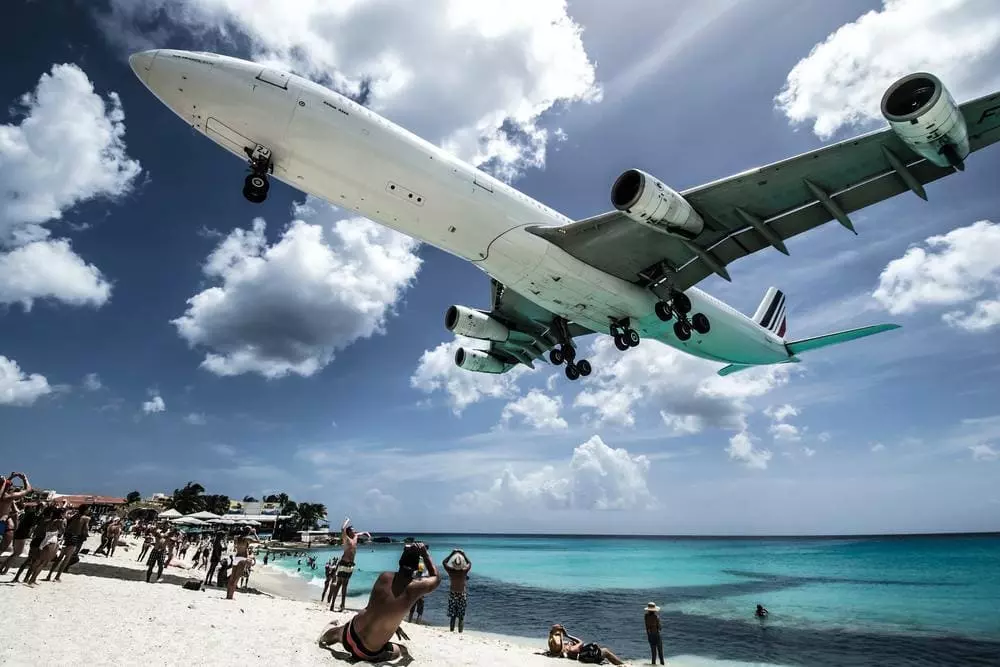 Perfect Day CocoCay is a privately owned island of Royal Caribbean in the Caribbean Sea. The island is built as an amusement park with everything from water slides and pools to white beaches with world-class restaurants and bars.
This island can only be visited by Royal Caribbean ships.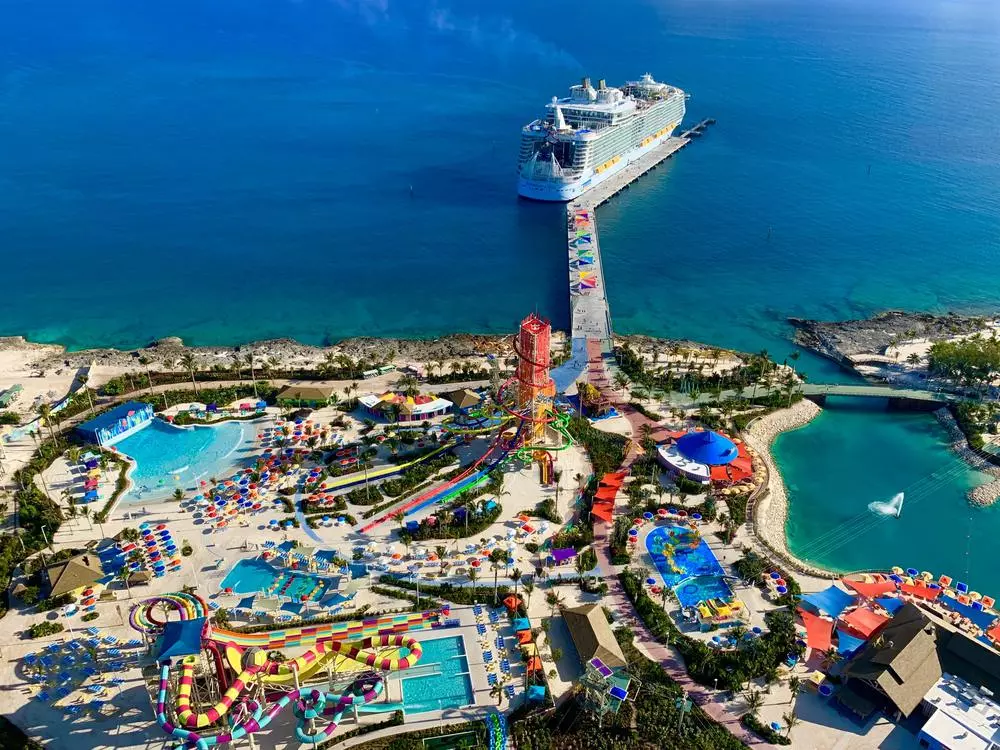 Cozumel is a smaller island just off Playa del Carmen and Cancun. Take the opportunity to rent a jeep and get around the island and all its beautiful stops along the way.
It takes no more than 45 minutes to go around the entire island, so stop along the way where you will find a nice or cozy beach that seems to suit you. Fantastic beaches, lookouts and restaurants are located along the entire island, there is something for everyone.
For those who want to swim, we recommend that you go a bit away from the city and instead turn to the other side of the island.
For those of you who do not want to swim, we can recommend a boat trip over to Play del Carmen. The ferry over to the mainland takes no more than 50 minutes. Once in place, you will be greeted by the 5th avenue, full of shops, pubs and restaurants. A very cozy pedestrian street with nice stops.
At the ferry terminal is the world-famous Señor Frog's for those who want to enjoy a good drink before heading back to Cozumel.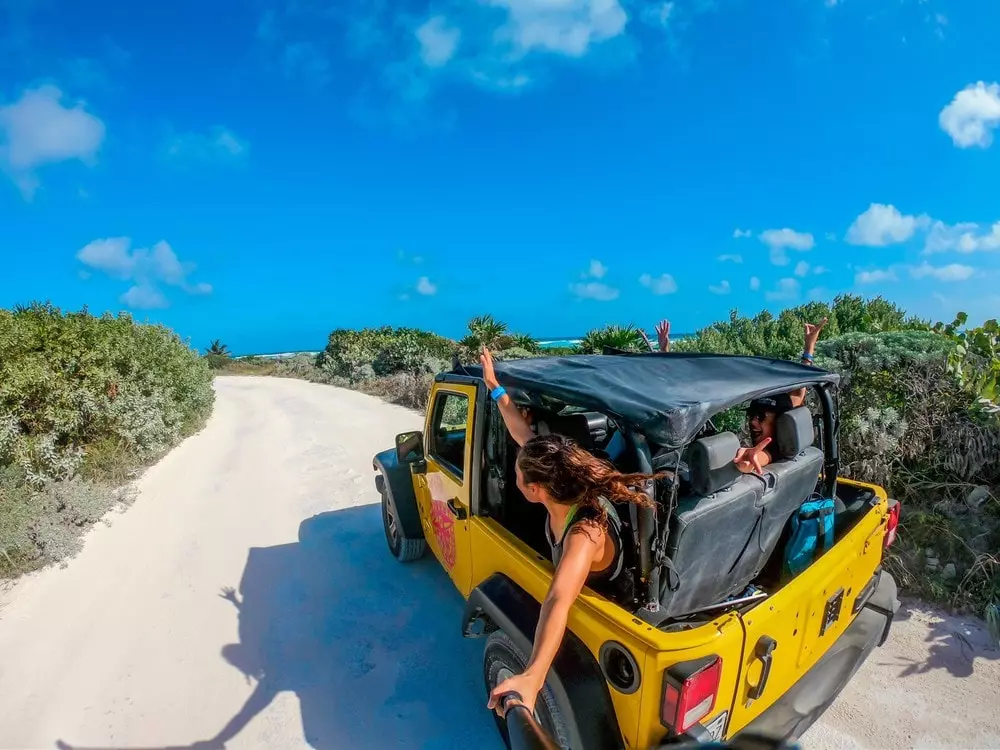 Dubrovnik is a coastal town in southern Croatia. A nice and slightly easier travel destination for those who want to walk around among cozy cobbled streets and take you to one of the city's all lookouts for the perfect view out over the turquoise sea.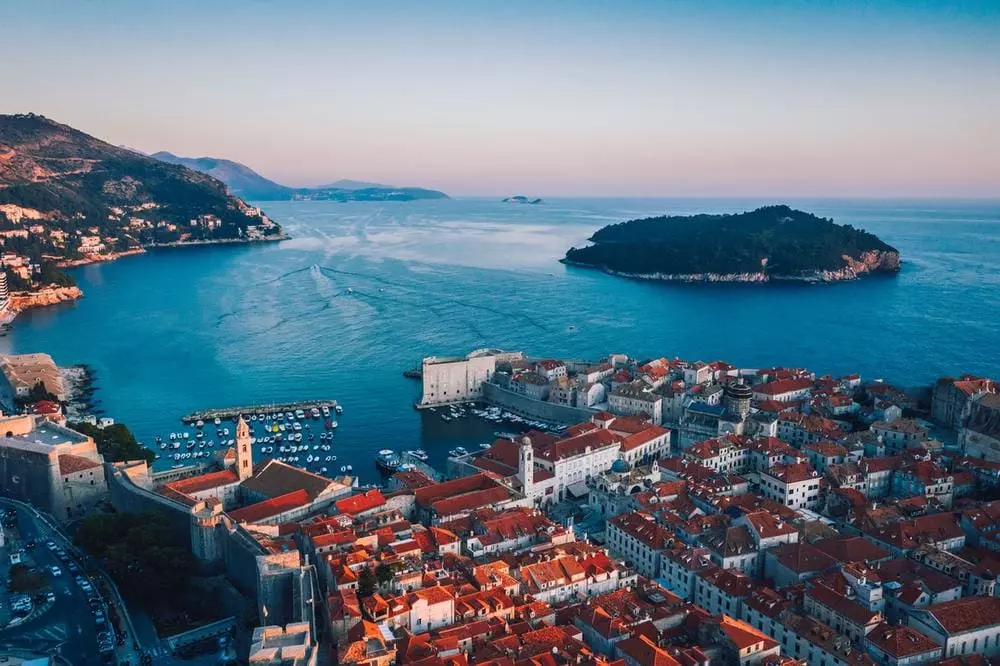 One of Italy's most beautiful places and most iconic travel destinations. If you get the opportunity, a visit to Cinque Terre is highly recommended. This town is divided into five smaller villages, paired with trains and hiking trails along the mountainside.
Colorful houses, beautiful views and fantastic food are some of all the experiences you are offered on your visit.
The small villages along the 12-kilomter long coastline are called Monterosso, Vernazza, Corniglia, Manarola and Riomaggiore.
Rome doesn't need much presentation. Take part in some of the world's most popular sights in this beautiful and amazing city. Visit the famous arena Colosseum, Pantheon, St. Peter's Basilica, Roman Forum, Vatican, Sistine Chapel or Trevi Fountain where Anita Ekman bathed at the filming of Intervista.
Rome is one of the editors' favorite destinations and is highly recommended to visit. Note that some cruise ships dock just outside Rome, which may result in a smaller transport distance before you reach the city.
Greek Santorini is one of the country's top tourist destinations with its beautiful white houses along the coast and its high cliffs. It is difficult to explain and describe this beautiful city in words. We highly recommend a visit to Santorini and let the pictures speak for us.
The Japanese and tropical archipelago of Okinawa can be found south of Japan off the coast of China. The island is closer to Taiwan than it is to Japan, but still belongs to Japan and is all-Japanese when it comes to food, culture, history and language.
A paradise that stands out from the rest of Japan with its beautiful little islands, coral reefs, white beaches and tropical nature.
Just outside Tahiti you will find the popular honeymoon destination Bora Bora. A tropical island with a focus on snorkeling, swimming and spa. Bora Bora is rated as one of the world's best cruise travel destinations.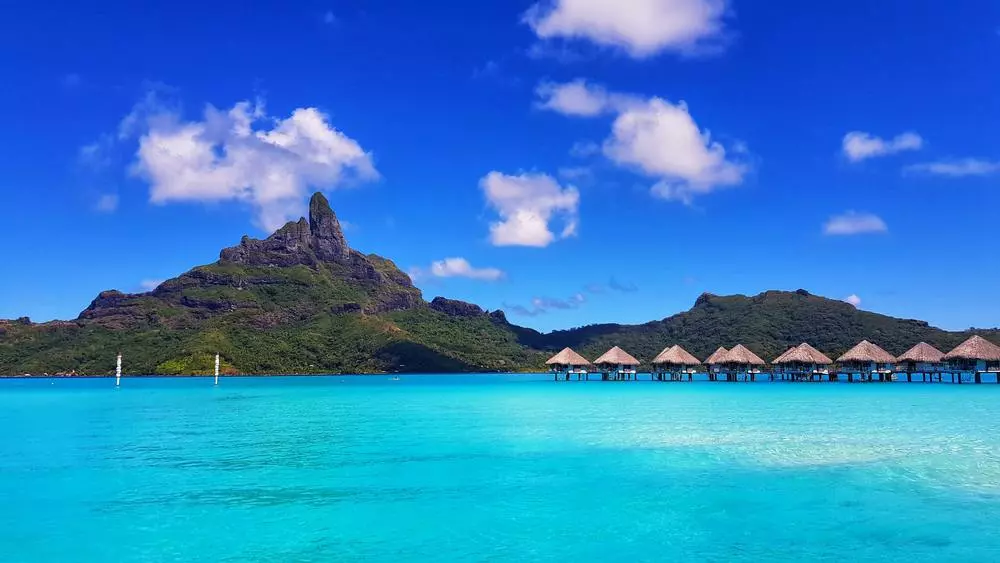 Usually, cruise ships are not allowed to stop at Glacier Bay, but they do sail through Glacier Bay National Park. This beautiful nature reserve offers its visitors spectacular sights, glaciers, fjords and wildlife.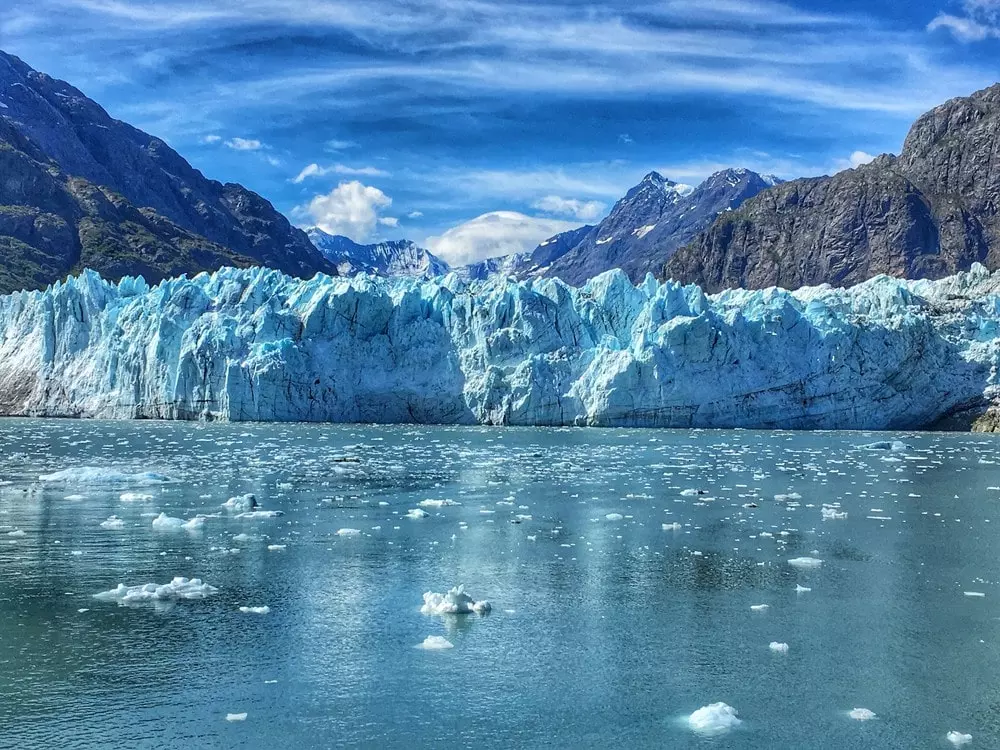 Austrian Vienna is the country's largest and most visited city. Some cruise ships stop overnight and let their passengers take part in the city's nightlife and other cozy evening activities that the city has to offer.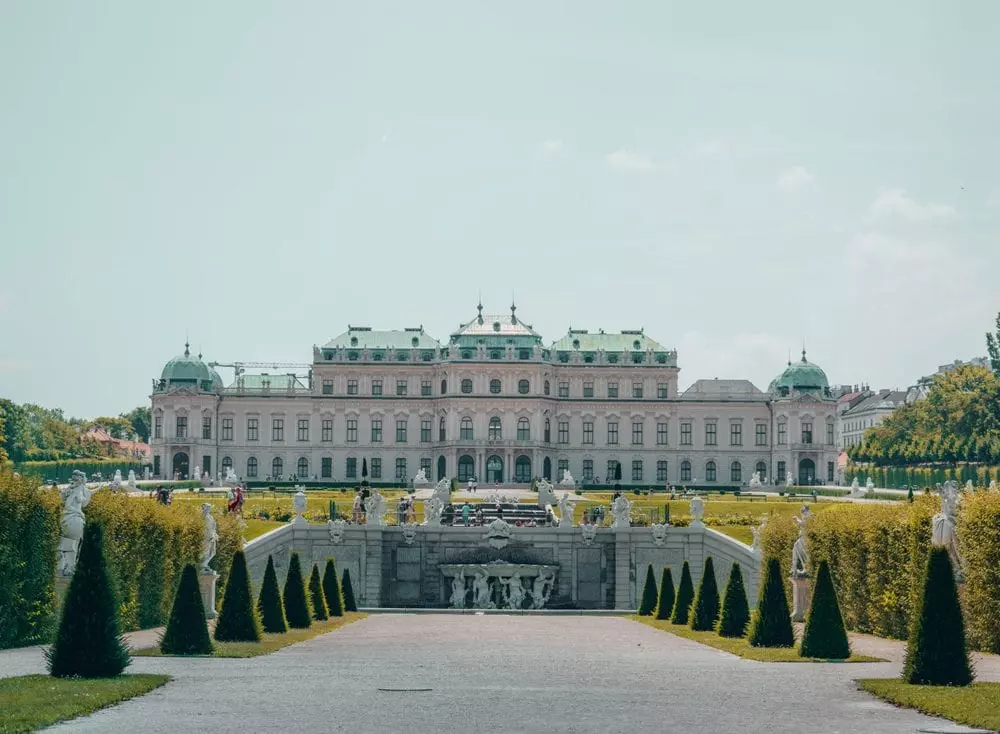 Singapore has recently become a very popular destination for cruises in Asia. Take part in a clean, large and beautiful city with a focus on well-being.
Visit iconic Marina Bad Sands, Universal Studios or Merlon Park during your visit. You will not be disappointed and will wish you had more time in the city.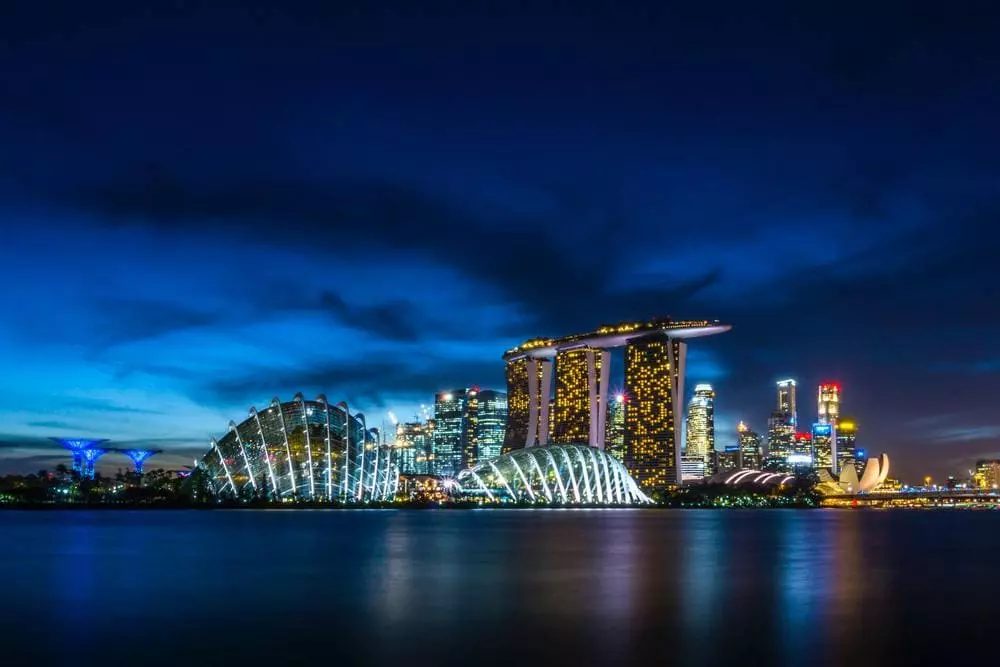 In northern Norway you will find the town of Flåm, known for its fjords. Flåm and its fjords have repeatedly been mentioned in larger contexts as one of the world's most beautiful places.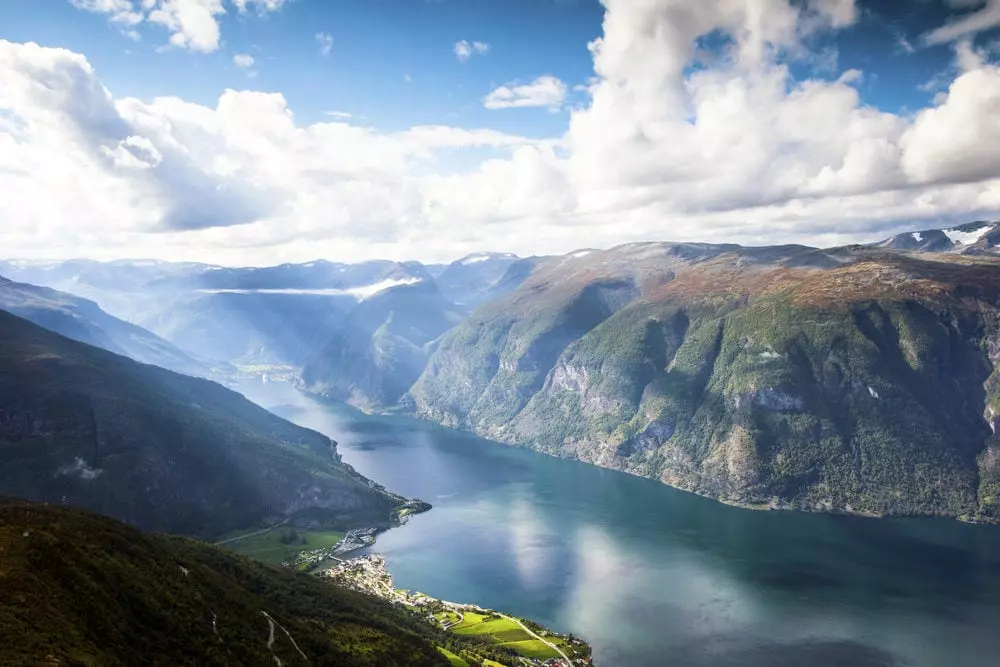 Along Italy's sunshine coast you will find Naples, a cozy metropolis with a million inhabitants. Enjoy good food, a cozy harbor and pleasant cobbled streets throughout the city.
The city is located next to a formerly active volcano with cozy hiking trails. For those of you who want to stay in the city, we recommend a visit to the fortress of Castel Nuovo, Ovo Castle and the cozy mall Galleria Umbero I with large, airy passages.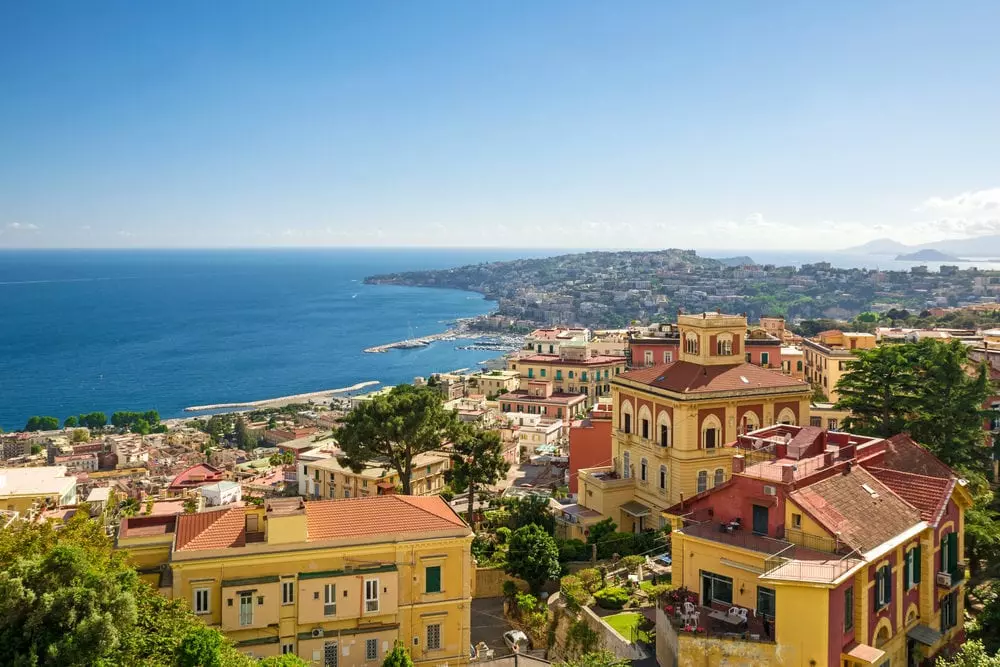 The wine lover's dream destination with a number of beautiful sights. Take part in a fantastic wine and food culture combined with old photogenic buildings. A castle-like environment with cobblestones and beautiful lookouts.
The city is only an hour from Marseille, for those who would rather get there during the day.
Mykonos is an island in Greece and a popular beach destination with its beautiful beaches and cliffs. The city attracts celebrities from all over the world and is said to have Greece's most beautiful beaches.
Enjoy cold drinks and locally caught fish at one of the city's many coastal restaurants.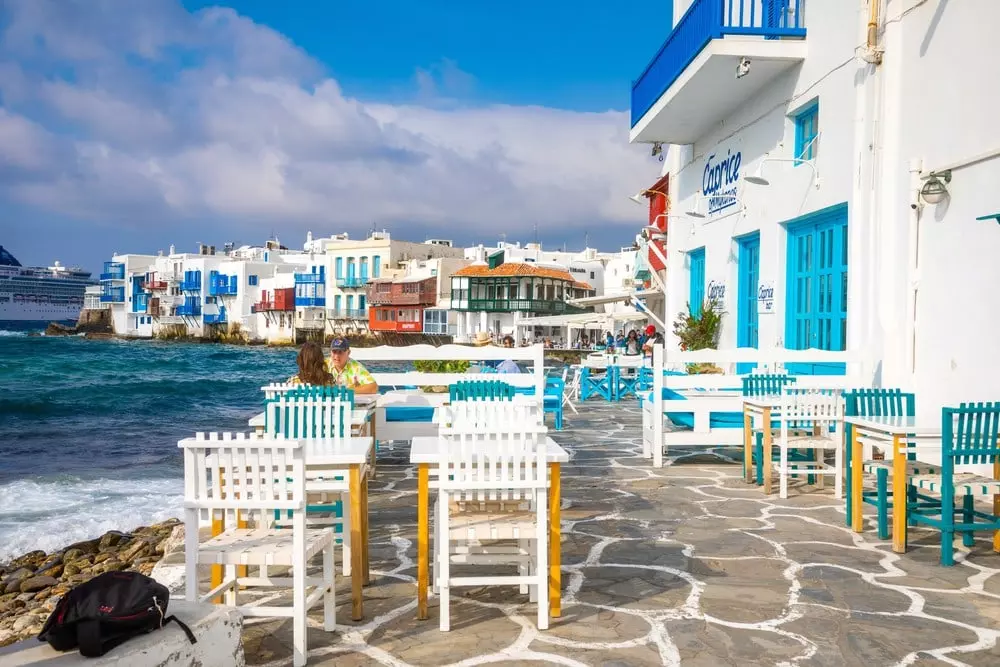 The Republic of Cuba is an island state in the Caribbean. Experience an older culture, with colorful houses, good food, world-class cigars and old hunter cars galore.
Castro banned the import of American cars and spare parts, which has made Cuba a living automobile museum with older American classics everywhere. The car fan can be expected to ride in an older taxi hunter from the 60s.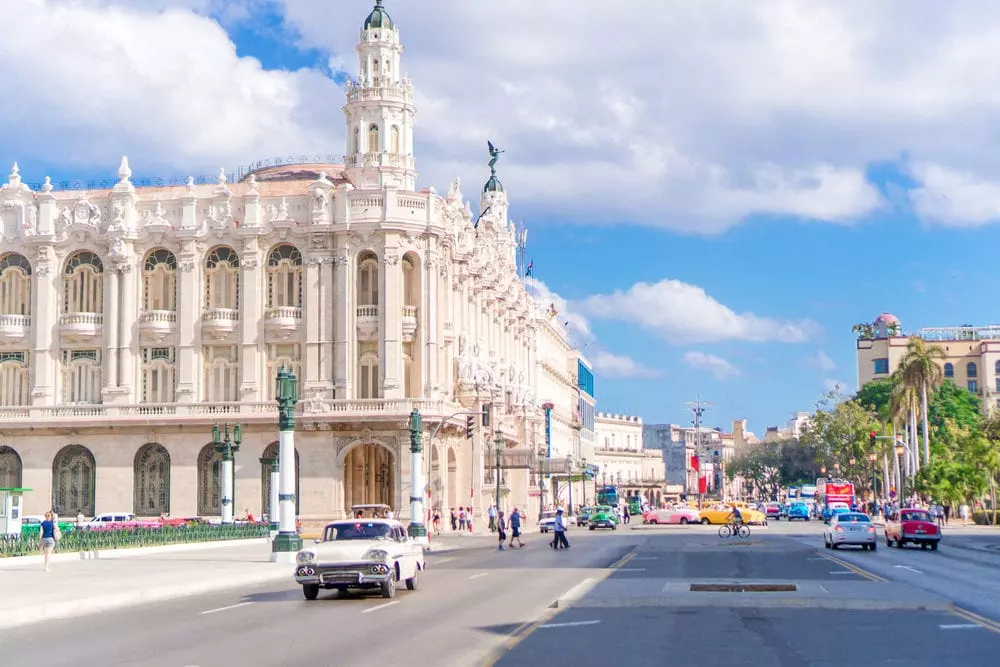 Geiranger is a small tourist village and part of the large Storfjord in the western part of Norway.
Here people gather who want to take part in one of the world's most beautiful places and its fjords. The city is teeming with waterfalls and other beautiful sights. The famous Trollstigen and Stigfossen are also located in Geiranger.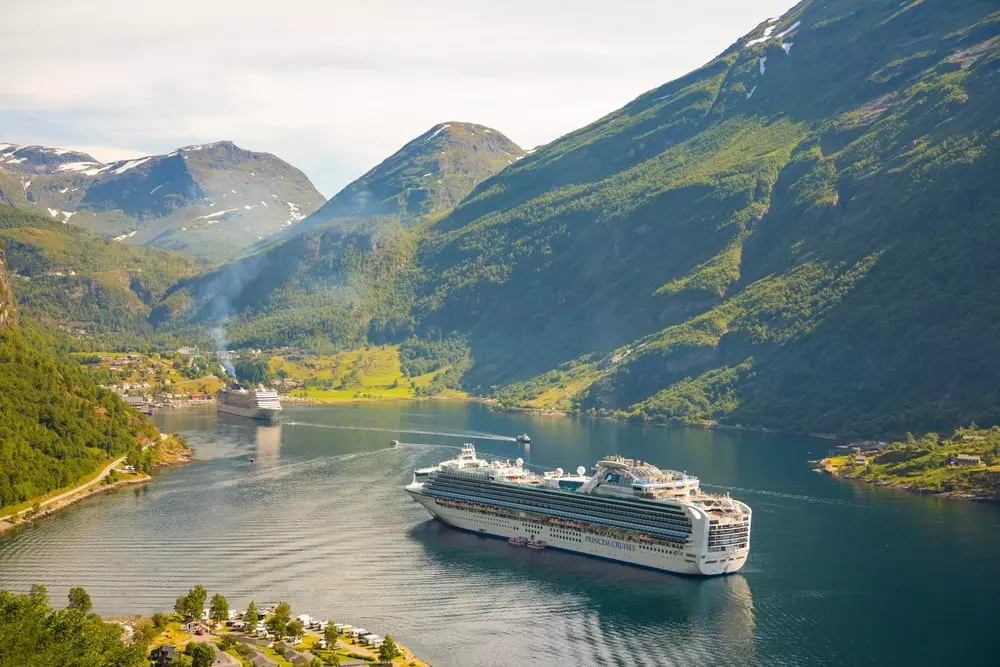 Princess Cays is a privately owned paradise island in the Bahamas and is owned by Princess Cruises. The peninsula belongs to the island of Eleuthera and offers beautiful beaches and a completely turquoise beach. Sunbathe, swim and eat the already prepared BBQ buff when you come ashore. Enjoy the tranquility and rest up on this amazing island.
Those who are looking for a little adventure and can't bear to lie on the beach all day can try several different types of water sports and snorkel around the island. It is also possible to rent your own private bungalow during the day.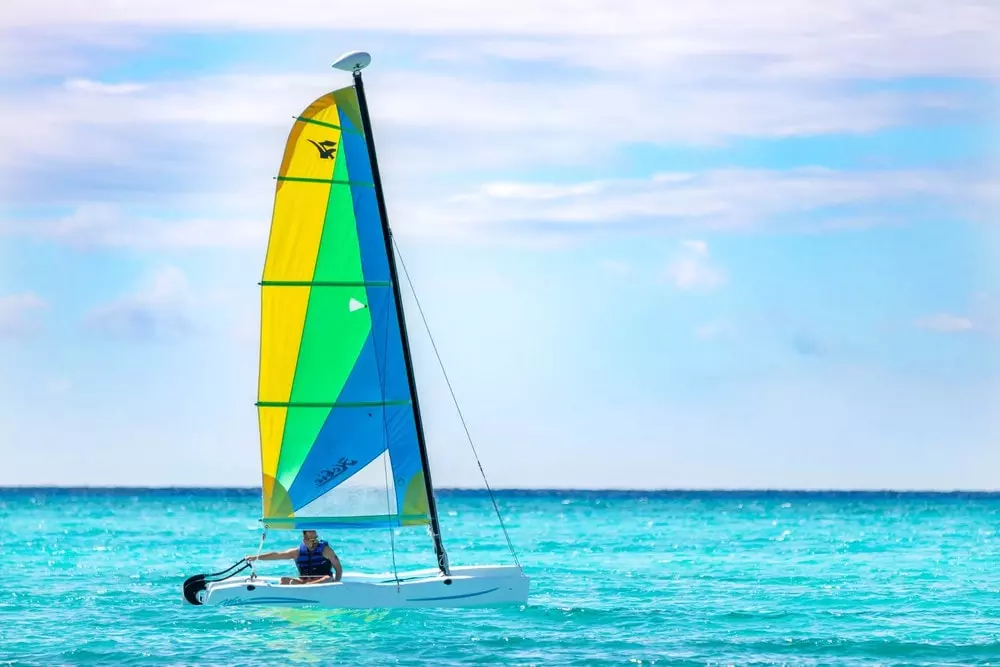 Grand Cayman is the largest of the Cayman Islands and home to the Cayman Islands' largest port and capital, George Town. Visit the Cayman Turtle center or Seven Mile Beach, one of the world's most beautiful beaches.
You will find the white beach with its crystal clear waters 7 kilometers north of George Town.
Order your favorite drink and relax in a sun lounger with the sea in front of you. For those who are looking for that little extra, there is the opportunity to rent water scooters and participate in different types of water sports.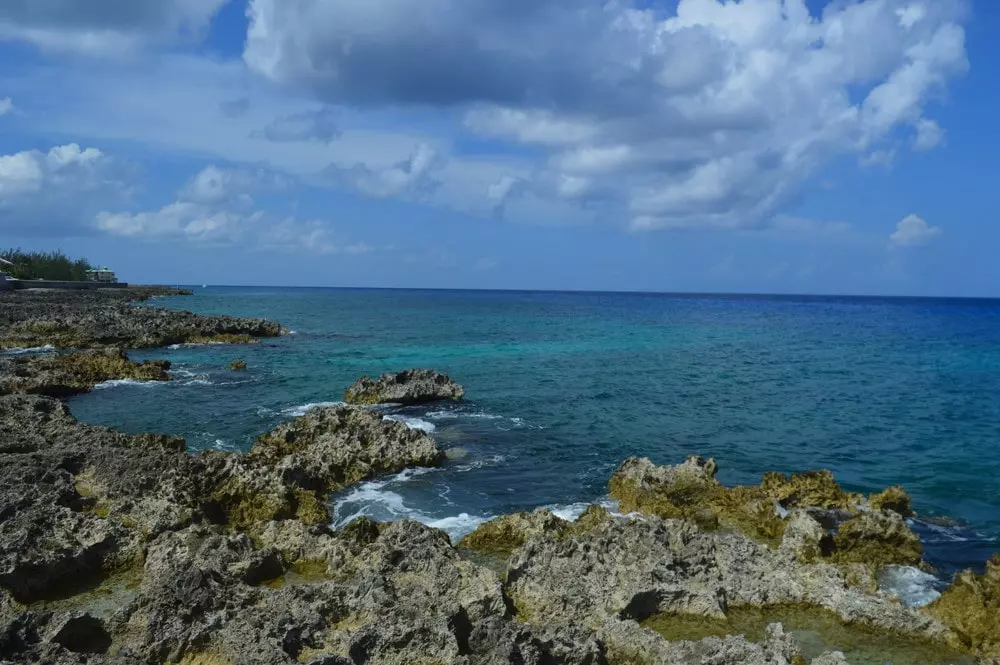 Nassau is the largest city and capital of the Bahamas among its 700 tropical islands in the Caribbean Sea. Its turquoise waters and white beaches attract visitors from all over the world.
In addition to its beautiful beaches, the island is home to the Atlantis Bahamas, one of the world's most iconic hotels with the opportunity to swim with dolphins and other large animals.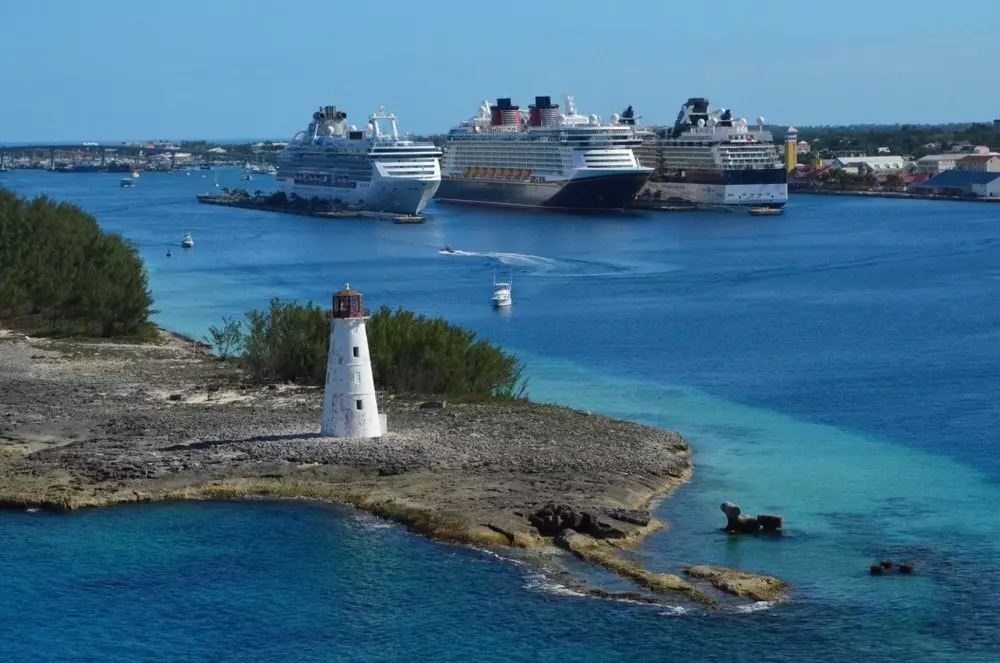 A traditional Caribbean paradise island in Jamaica. Here you have the opportunity to climb a waterfall, ride with tires in larger rapids, shop in Rose Hall and enjoy the island's beautiful beaches.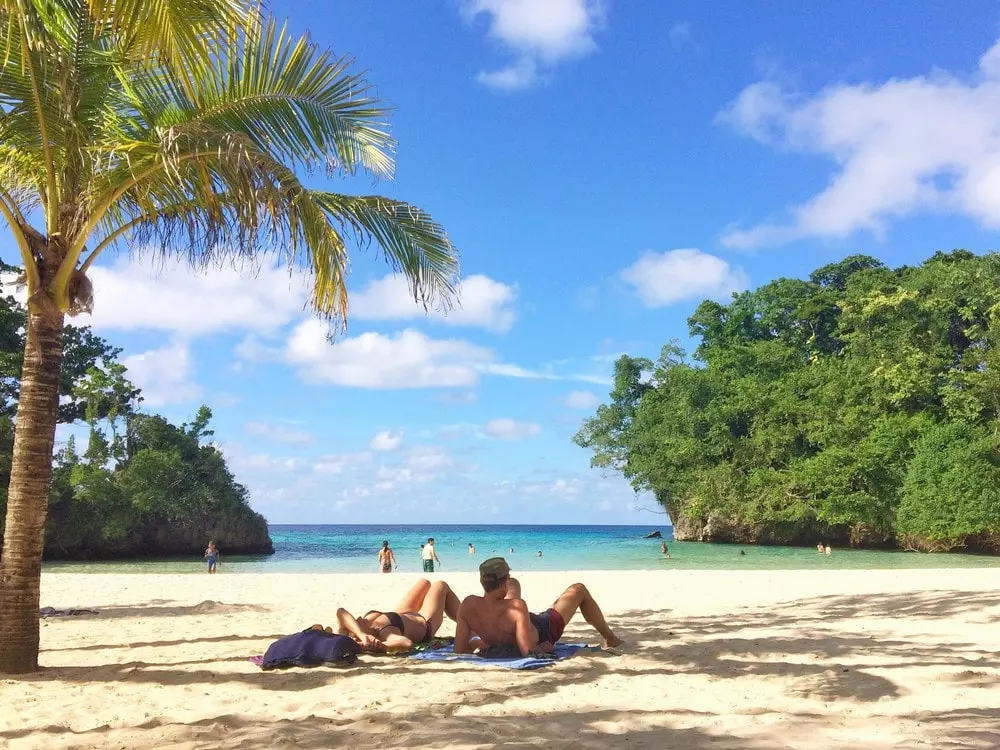 Saint Thomas is part of the US Virgin Islands in the Caribbean and a real paradise island. Like all other islands in the Caribbean, Saint Thomas also offers turquoise waters and white beaches combined with beautiful nature and lots of attractions.
Some of the island's most popular attractions are Sapphire beach, Coki Beach, Bolongo Bay, Blackheard's Castle and Coral World Ocean Park. Coral World Ocean Park allows you to get really close to sharks and deal with smaller underwater animals.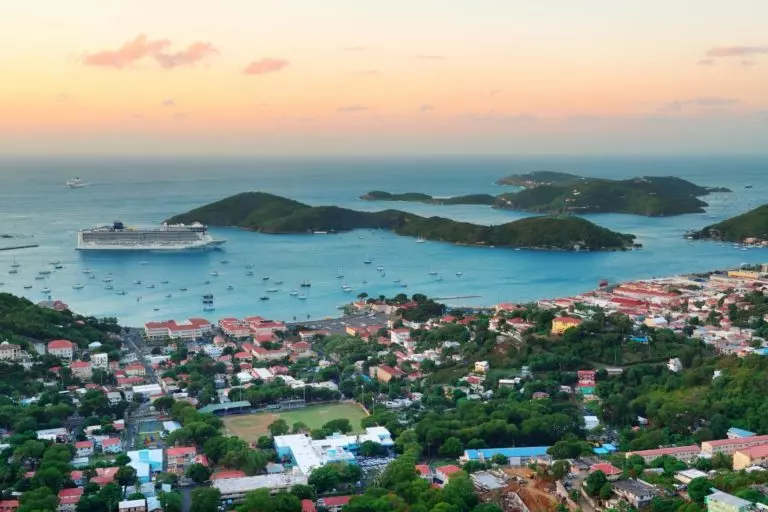 Madeira is usually called Europe's most beautiful island and is located in Portugal. Here are gathered tourists who want to take part in its beautiful nature, wine culture, hiking and history. The island is also very popular with birdwatchers due to its exotic and unusual birds.
The island has an amazing nature with a lot of mountains and cliffs. It is impossible to keep up with everything in one day, but we strongly recommend that you move around the island and try to see as much as possible instead of lying and lounging on the beach.
Monaco is the Riviera's most exclusive destination with everything from luxury cars to casinos and large yachts. Spend a full day in the city and stroll around beautiful buildings, tidy streets and a nice marina.
The possibility of booking a helicopter ride is sometimes available when disembarking for those who want to see the beautiful city from the air. A unique and cheeky experience for those with the finances of this type of attraction.