Los Angeles is the second largest city in the United States and is located in the state of California. When you think of Los Angeles, most people think of Hollywood, celebrity and wealth. The city is home to many movie stars and famous areas such as Beverly Hills and Rodeo Drive, but the city has so much more to offer.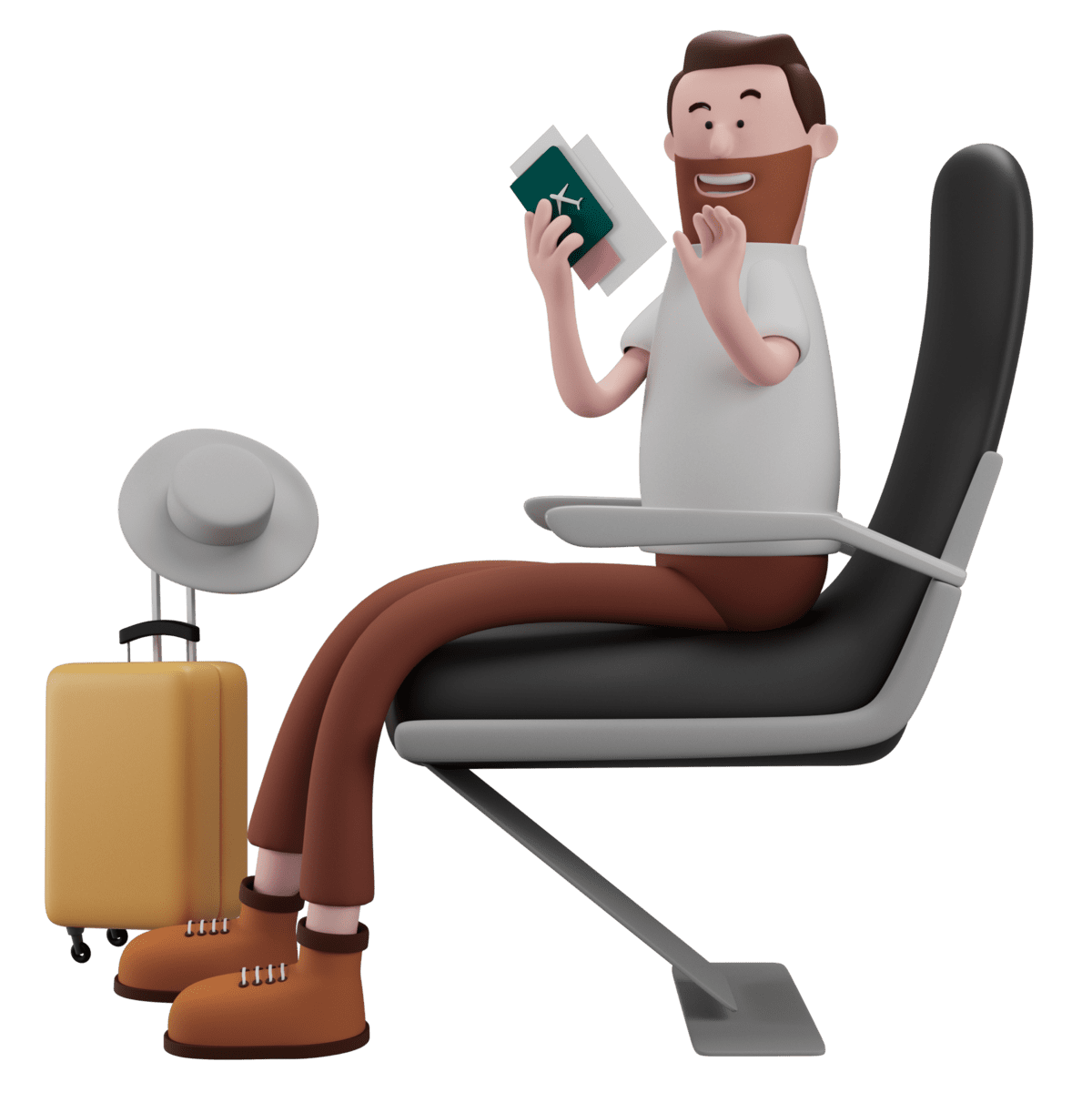 Getting your name engraved on a star on the Hollywood Walk of Fame is a dream for many. The Hollywood Walk of Fame is 2.1 km long and runs along Hollywood boulevard. Here you will find big names such as Brad Pitt, Elvis Presley, Marilyn Monroe and Michael Jackson. Maybe you just find the star of your idol.
Along the street there are street performers, dressed as famous movie characters, ready to pose for pictures for a small fee.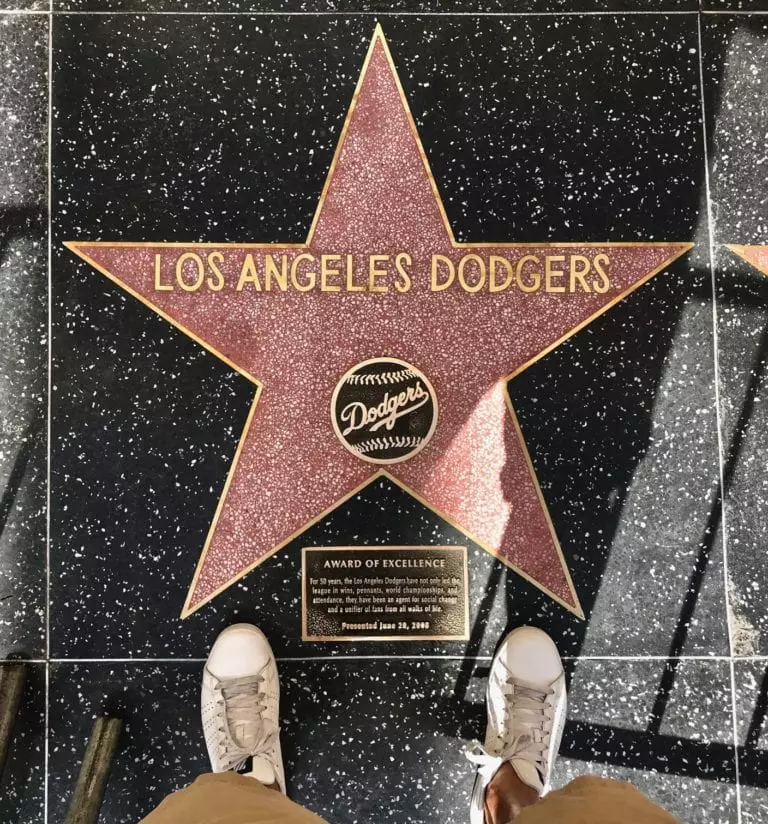 GRAUMAN'S CHINESE THEATRE
Along Hollywood boulevard you will also find Grauman's Chinese theater which is one of the most visited tourist spots in Southern California. Built in 1927, the theater has the largest IMAX theater in the world, but that's not why tourists visit it. They come to see what is in front of the theater.
Here you will find more than 200 hand and footprints from film stars and artists. A few times a year a ceremony is held where new impressions are cast in front of the theatre. The ceremony is open to the public, so if you're lucky you can witness one.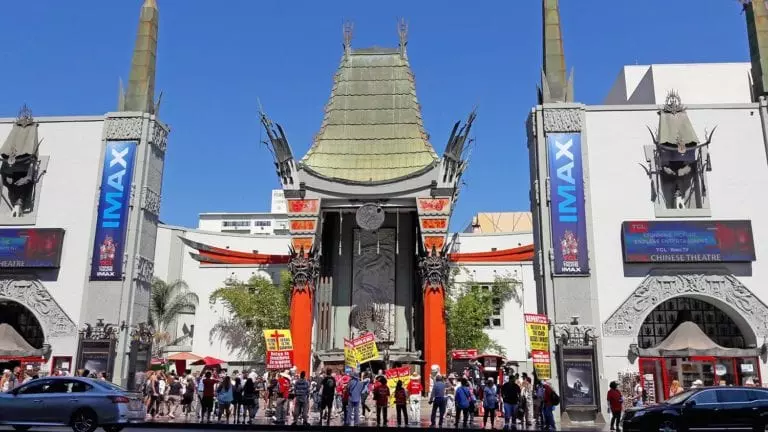 A must see if you are in Los Angeles. Almost everyone knows the famous Hollywood sign with its almost 14 meter high letters. The sign is located in Griffith park on Mt. Lee and is best seen from the Griffith observatory.
For those in a hurry, you can take a hike up to the sign via Canyon drive. You will then be relatively close to the sign. Keep in mind that it is strictly forbidden to walk near the sign and it is heavily monitored so keep your distance.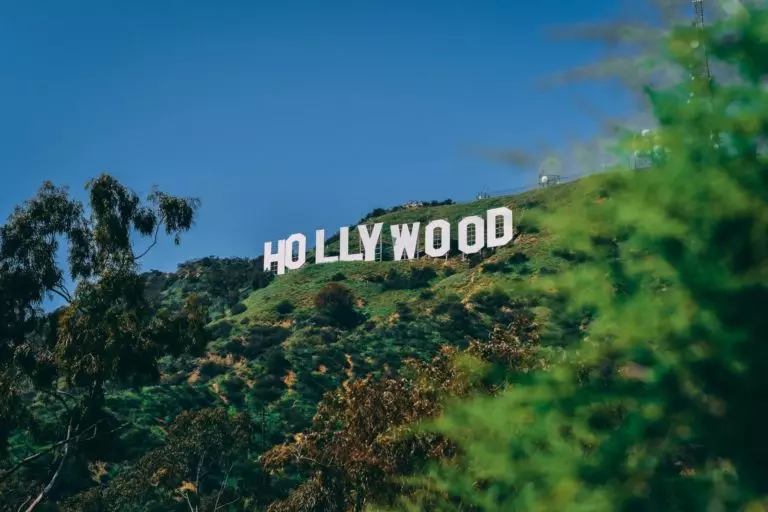 At 1,700 acres, Griffith Park is one of America's largest municipal parks for urban wildlife. The park has several nice hiking trails if you feel fast with several cozy picnic spots and there is also the possibility to rent a bicycle.
In the park you will also find the Hollywood sign, the Los Angeles zoo and the Griffith Observatory. You can spend a whole day here without any problems. The park is free to visit and is open every day from 5:00 a.m. to 10:30 p.m.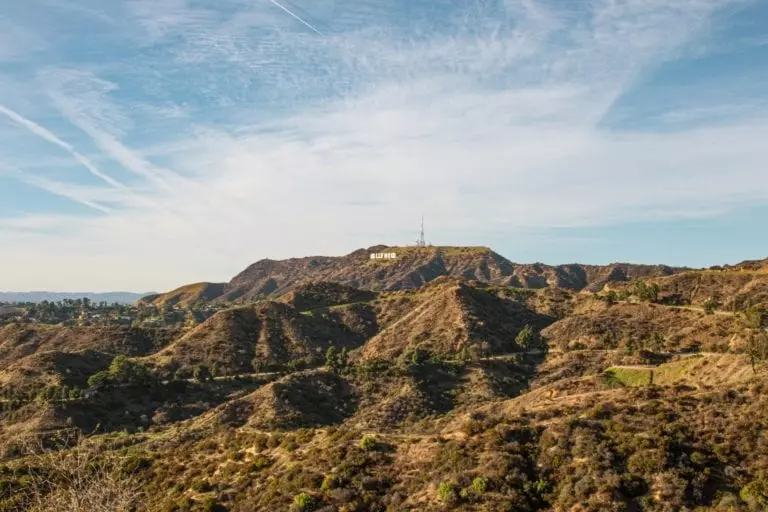 Known from several films and with one of the city's best views, the Griffith Observatory is definitely worth a visit. Here you can also view stars and learn more about the cosmos via the various telescopes and exhibitions that the observatory offers. Almost everything is free to enter with the exception of the planetarium which costs $7 for adults, $5 for seniors and students, and $3 for children.
The observatory is open Tues-Fri 12.00 – 22.00, Sat-Sun 10.00 – 22.00.
Located in Griffith park, this zoo offers both fantastic animals and a cozy and beautiful environment. Stroll around the gardens which are home to 7,500 different plants or say hello to some of the 1,200 animals that live in the zoo. There are several restaurants in the area so you don't have to go hungry. A perfect outing for the whole family.
The Los Angeles Zoo is open daily from 10:00 AM to 5:00 PM except for Thanksgiving Day and December 25th, when it is closed.
If you like to hike, Runyon canyon park is a must visit. It is one of the most popular places to visit in Los Angeles. The park offers several trails of different lengths and terrain. Bring water and comfortable shoes and get ready for a scenic experience. 
You won't regret it because once you're up you get an unbeatable view of the entire city. The park is open to everyone and costs nothing to visit.
Most people have heard of Beverly Hills and many would probably like to live there. Beverly Hills is an icon of luxury and home to celebrities, movie stars and the wealthy. Here you will find spectacular villas and grand mansions, but behind large gates that are not open to the public. 
If you want to have the opportunity to see one of the movie stars' houses, there are guided tours to book. If you have a little money to spare, we recommend a visit to the culturally marked Beverly Hills Hotel. The hotel is world-renowned and has been home to many celebrities over time.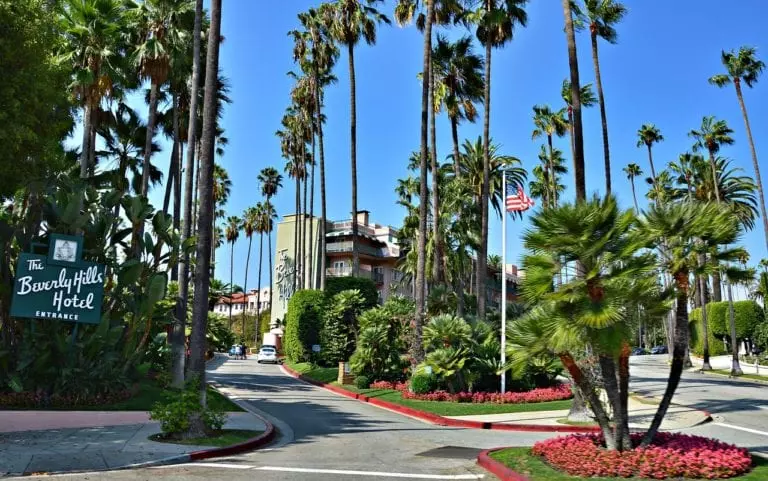 If you want to spend money, this is the right street for you. Rodeo Drive is a street in Beverly Hills filled with only the most luxurious and expensive brands. Here you will find stores such as Chanel, Versace, Jimmy Choo and Tiffany & Co. Even the food is luxurious as you will find the US's most expensive sushi restaurant Urasawa here.
The street is known from many films and TV series and is worth a visit regardless of budget. Rodeo Drive is very beautiful and offers many photo opportunities and is a must visit according to many.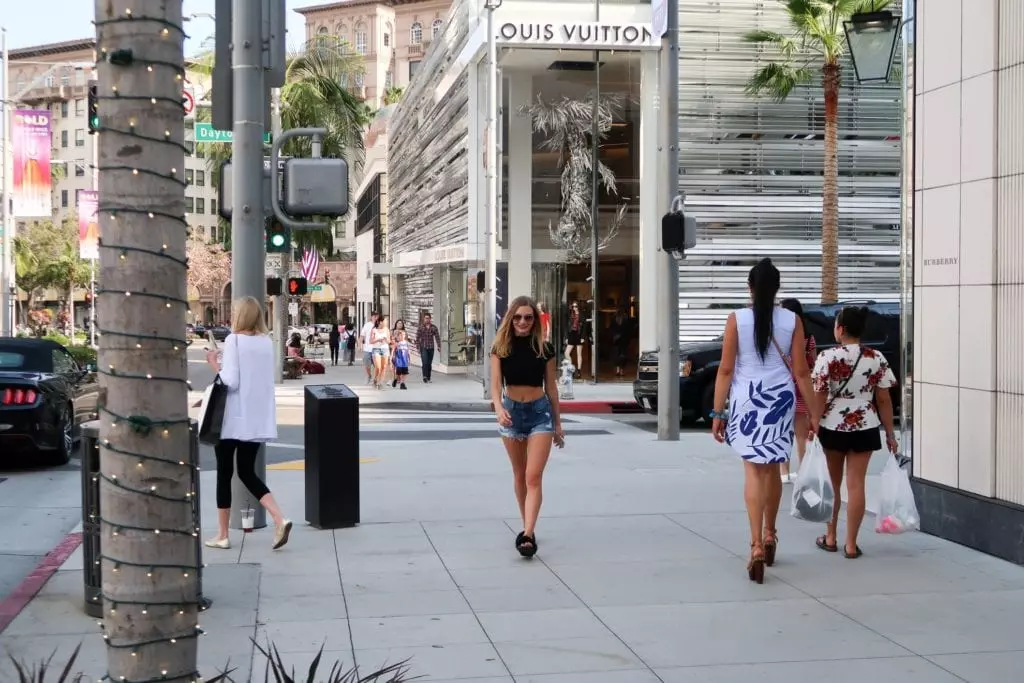 Sunbathe, swim or play beach volleyball, the possibilities are many at Venice beach. You can walk along the sea on the beach or why not rent a bike and cycle up and down the 3 km long promenade. 
Venice offers a relaxed feel with its bohemian style, colorful murals and street performers. Here you will find restaurants, bars, souvenirs, shops and street stalls with various artists, but also a fishing pier, skate park and famous Muscle beach. There is something here for the whole family.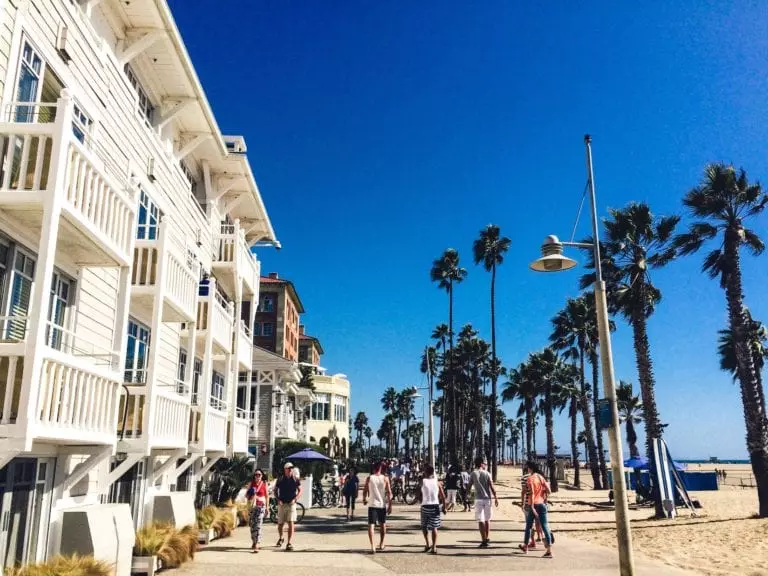 Muscle beach is a well-known outdoor gym that is open to everyone. Take the opportunity to train in the same place where Arnold Schwarzenegger, Lou Ferrigno and Dave Draper built their muscles, or why not watch other muscle builders work out. The gym is very popular with bodybuilders and on days with good weather it is full of people, both working out and watching.
Muscle beach also organizes competitions, so check the calendar before you go there, you don't want to miss this if the opportunity arises.
The gym is open every day of the week, but the times vary depending on the season. A one-day pass costs $10, a 7-day pass costs $50, and a year membership costs $200.
If you want to sunbathe and swim, this is the right place for you. Santa Monica beach is an iconic beach with soft and lovely sand that stretches over 5.6km. The beach is divided into two parts, north and south, with the Santa Monica Pier in the middle. It is at the southern part that you will find parking, parks and hotels. 
The northern part is more remote from the rest of the city and is accessed via various bridges or stairs. There are plenty of restaurants along the beach, but also many cozy picnic spots.
We highly recommend a visit to Santa Monica's most well-known landmark. There is something here for the whole family. On this 500 meter long pier there are restaurants, street performers, fishing spots for hire, arcade games and trapezes for those of you who want to fly through the air. As if this were not enough, the well-known Pacific park is also located here. 
Pacific park is an amusement park with twelve exciting rides. Their most famous is the Pacific Wheel, the world's only solar-powered Ferris wheel, which offers a stunning view of the Los Angeles coast. If you want to experience a little more speed, we recommend their roller coaster West coaster. 
It is free to enter the park but the rides cost between 5-10 dollars per ride. There are harnesses available for purchase that cost between $16.95-$28.95 depending on age.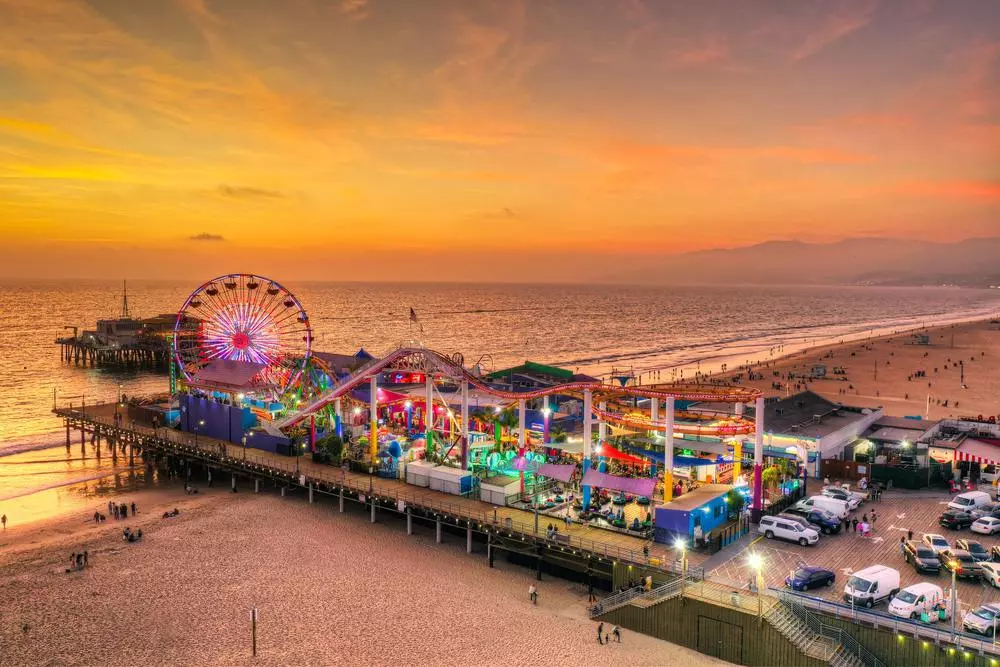 Put on comfortable shoes and prepare your wallet for shopping. In downtown Santa Monica you will find this cozy shopping area. Third street promenade is closed to cars and offers you a pleasant environment to stroll around in. Here you will find everything from designer fashion to food in abundance.
For the shopping enthusiast, we recommend a visit to Santa Monica place, a three-story shopping center with outlets of well-known brands. If you want to eat instead, you should go to The Gallery Food Hall. There is guaranteed to be something here for everyone.
Opening hours Mon-Sun 09.00 – 21.00.
Is there anything better than enjoying your favorite artist outdoors under the starry sky of Los Angeles? Hollywood bowl gives you this experience. The stage was opened in 1922 and has since had great artists such as The Beatles, Billie Holliday and Coldplay. Visit the Hollywood bowls website to see current games.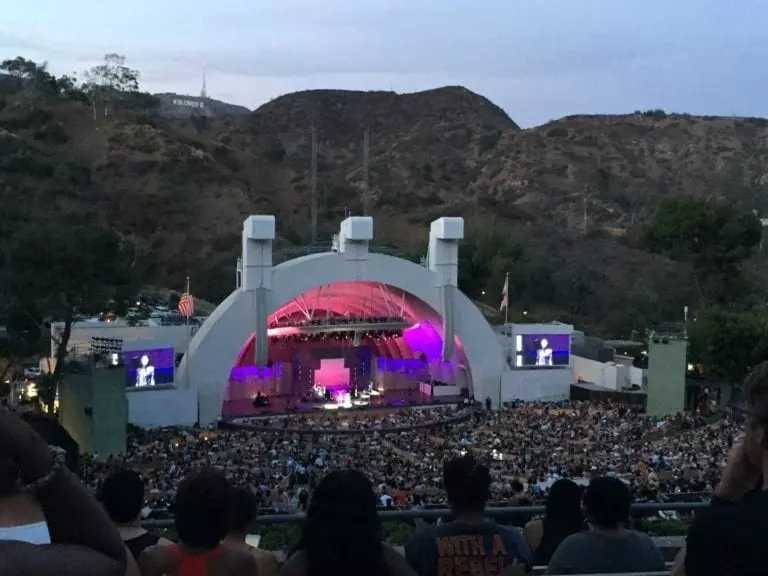 Universal Studios Hollywood is like its sister parks around the country with lots of attractions, 4D cinemas and shows. The amusement park focuses on movie themes with its attractions and has everything from the train platform from Harry Potter, a Minion land for the younger ones, a fast-paced adventure with the gang from Fast and the Furious to shooting monsters in Men in Black.
This park is huge and requires a full day. However, there is much more fun than mentioned above, buy your tickets today!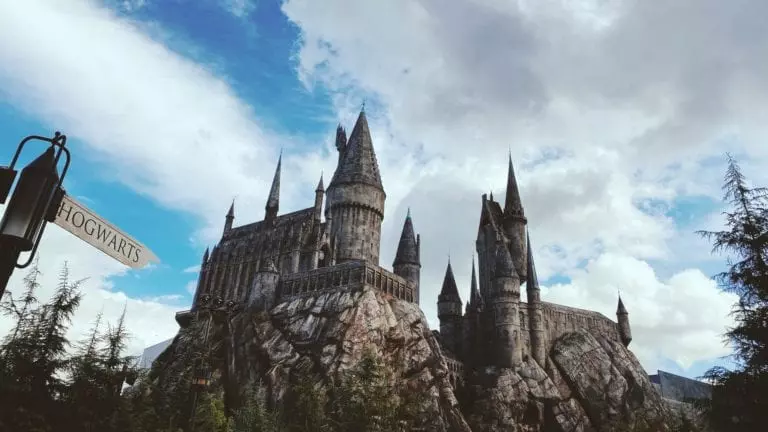 Disneyland resorts consist of two different parks, Disneyland Park and Disney California Adventure Park. The former is the well-known and classic park with all the favorite Disney characters.
Meet Mickey Mouse and all his friends, Indiana Jones or any of the princesses. The rides at Disneyland Park are primarily aimed at the younger generation.
Disney California Adventure Park offers you a more fast-paced experience as the park is filled with nerve-wracking and fun rides. Here you will find areas such as Cars land, Pixar pier, Hollywood Land and Grizzly Peak.
For a complete visit, we recommend you visit both parks, however not on the same day as both parks are very large.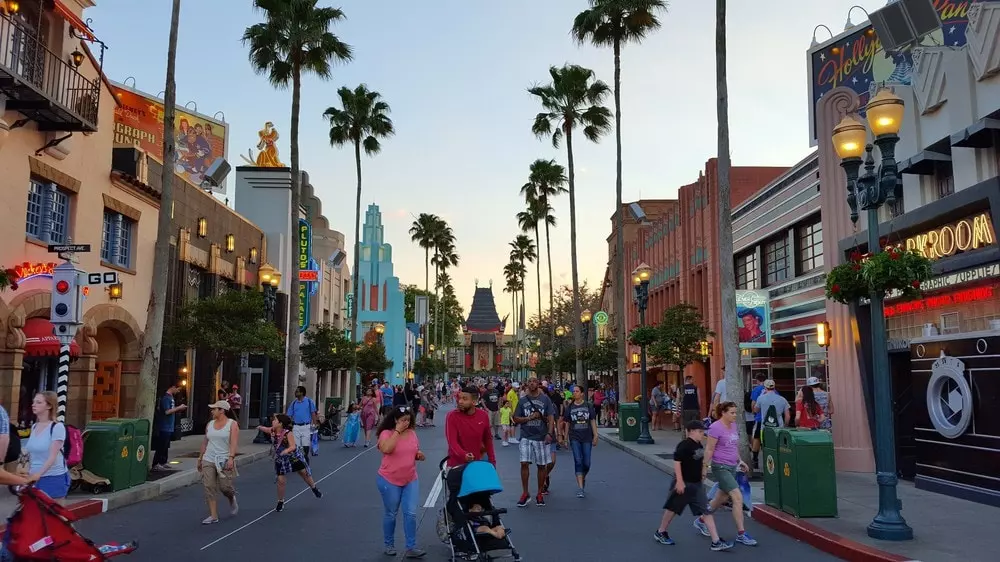 If you like designer clothes but don't want to pay full price, an outlet is the right place. To visit the biggest and best outlets, you need access to a car as they are located a bit outside of Los Angeles. All outlets have restaurants so you don't have to go hungry.
Ontario Mills Outlet Mall is the largest outlet mall with over 200 stores and features brands such as Kate Spade, Lacoste and Polo Ralph Lauren.
Open Monday-Saturday 10.00 – 21.00 and Sunday 11.00-20.00
Desert Hills Premium Outlets is the most popular outlet and has 130 shops with several luxury brands such as Gucci, Prada and Jimmy Choo.
Open Monday-Saturday 10.00 – 21.00 and Sunday 11.00 – 20.00.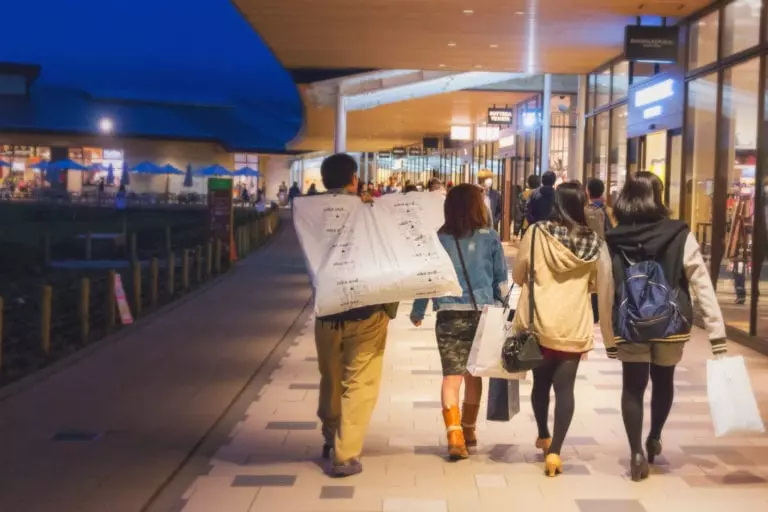 Also called The Mecca of bodybuilding, is an iconic gym that has been home to many Mr. Olympic winner. There are many Gold's gyms, but it was at this particular one in Venice beach that the bodybuilding sport got its boost. If you like exercise, a visit to Gold's gym is a must. If you're lucky, you might run into Arnold Schwarzenegger, who still trains there. 
Prices: $40 for a one-day pass.
$250 for monthly pass.
Take the opportunity to see the locations where well-known movies and TV series have been filmed. Paramount pictures offers a guided tour where you can follow them into their studios and see the filmmaking live. The studio is active and if you're lucky you can see several celebrities as they walk between their trailers and the filming locations.
The guided tours take about 2 hours and cost 60 dollars per person. Age limit 10 years.